Get Your Ex Boyfriend Back Subliminal
Dramatically boost your chance of getting your ex boyfriend back with the power of subliminal messages!
Do you want to get your ex boyfriend back?
Are you 100% committed and serious about getting back with your ex?
Would you do anything to get your life back and be happy with your ex boyfriend again?
Breakups can be hard - the sleepless nights, the frustration, the depression and the constant painful thoughts which take over your mind all day long. It can be very mentally challenging during and after a break up, and very tough to keep a positive attitude.
However, this is key. There is a big difference mentally between those women who get their ex boyfriend back, and those who never do. Some get too emotional and exist in their own self pity and depression. This negative attitude is the very thing which guarantee that you won't get your ex boyfriend back again.
Some people, however, are driven by their break-up. They become determined to change, to look at their thoughts and actions and see where they went wrong and what they can correct. More than this though they develop a real positive attitude, they become pro-active, and confident within themselves, and it is these qualities which make them more attractive again to their ex boyfriend - and because of this they become much more likely to win them back.
This is exactly how this album works. It will naturally re-wire your mind - it will take away your depressive and negative thoughts and remove your and self pity. Instead it will implant within you a positive and proactive attitude which will make you 10x as likely to get back with your ex! It will make you:
Think positively: Instead of getting depressed and upset you will think of the positives, how this experience has made you more aware of yourself, of what you really want, and who you want to be. You will think positively about getting back with your boyfriend.
More confident: You will become much more confident than ever before. You will be more confident that you are right together, and confident that you will be able to win him back.
Much more Pro-active: You will think more actively about the positive action you could take, and start to develop a pro-active plan of how to get your ex back. You will not just sit and wait for things to happen, you will go out and actually start to take action to make them happen.
Naturally more persistent: You will keep trying, and really show your feelings, and go all out to get your boyfriend back. You will stay persistent, without being pushy or needy.
Much calmer in mind, and give you a clear inner perspective on things. You will look at your current actions and behaviour. You analyse your problems and where you are going wrong. You will be able to empathize with your ex boyfriend's feelings much easier, and you will start to move forward and make positive changes within yourself.
Without this vital change in attitude you stand very little chance of success in getting your ex boyfriend back. Something needs to change on a deeper level - on a subconscious level, i.e. real, natural change from within. If you keep doing the same things over and over then you will get the exact same result. This album makes sure you start to think in a much more positive and beneficial way, makes you mentally stronger and pushes you to take positive actions towards getting your ex boyfriend back!
Download this unique subliminal audio album today and dramatically increasse your chance of getting back with your ex boyfriend.
Listen To Our Sample Tracks
Each of our albums contains 5 tracks; Ocean, Fire, Wind, Thunderstorm, and a completely Silent track.
These 5 tracks contain the same affirmations (which you can see to the right) - we include 5 different tracks purely to give a variety of sounds for you to choose from if you prefer one type over another.
Select a track below to hear a 20 second sample:
* These samples are representative of what you will hear but do not contain any subliminal messages.
Affirmations In This Recording
I will get my ex boyfriend back
I am back with my ex boyfriend
I stay positive at all times
I am positive about my ability to get my ex boyfriend back
I am totally confident within myself
I am confident that I will get back with my ex boyfriend
I am positive and pro-active at all times
I am pro-active and taking positive steps towards getting my ex boyfriend back
I am persistent, positive and pro-active at all times
I am changing and improving myself to get my ex boyfriend back
Get Your Ex Back
Save Up To 50%
Buy 3 Albums Save 10%
Buy 5 Albums Save 20%
Buy 10 Albums Save 30%
Buy 20 Albums Save 40%
Buy 30 Albums Save 50%
60 Day Money Back Guarantee
[ Close ]
Download 3 Subliminal Albums Worth $44.91
+ Our Exclusive eBook Completely FREE!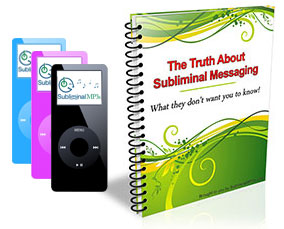 Join our newsletter and receive amazing, exclusive, benefits:
3 Subliminal Premium Downloads Worth $44.91
Our Free eBook: "The Truth About Subliminal Messaging"
Exclusive promotions, offers, and discounts