Learn Italian Subliminal
Increase your ability to learn Italian with this with help from our revolutionary subliminal language learning album.
Imagine what it would be like to just be able to understand and speak Italian fluently. Imagine all of the extra possibilities and opportunities which would become open to you if you could communicate freely in Italian.
This doesn't have to be just a fantasy forever - you can gain a massive advantage in your ability to learn Italian and acquire the language much more naturally, and at a faster rate.
Are you serious about improving your Italian?
Are you committed to learning Italian and really want to take it seriously?
Do you want just a little help to make things easier for you?
If so then this album can help you. It's not going to teach you Italian all by itself, nor is it going to work instantly. You still need to take action yourself; studying the language, taking classes and practicing your speaking.
This album simply works as a very mild form of self hypnosis. It works to to re-wire your brain to help you to take in language based information easier, to process it, store it, and be able to recall it easier and faster - it will instill within you the kind of patterns of thinking and ways of processing information which make some people "natural" at learning languages. With this album you will stop struggling, and start to find learning Italian quite a natural process too. This album will:
Give you a solid foundation of belief in yourself: they you are more than capable of learning Italian to an excellent standard. With this will come a really clear vision of yourself being able to understand Italian and communicate fluently. Once you really believe in your ability like this and can visualize this, only then it is really possible.
Help you to process language based information naturally - grammar concepts, and past, present and future tenses will just start to sink in, and you will start to understand them naturally.
Help to boost your ability to read Italian - to take in information like this and understand written text.
Give a boost to all of the skills required to speak Italian well - you will learn to speak at a faster rate, remember information, and your pronunciation will improve dramatically.
Finally this album will boost your levels of motivation and drive more than ever, it will stop you procrastinating, and instill within you an unstoppable desire to learn more than ever before. Nothing will be able to hold you back.
Within a few days of using the album you will notice your ability to take in new information and your retention rate increase, then as you keep using the album over a duration of 2-4 weeks you will really see a massive difference in your Italian speaking, reading, and writing.
Start using this album today and save yourself time and effort. End your struggle and learn Italian naturally and open up a whole world of new opportunities in your life.
Listen To Our Sample Tracks
Each of our albums contains 5 tracks; Ocean, Fire, Wind, Thunderstorm, and a completely Silent track.
These 5 tracks contain the same affirmations (which you can see to the right) - we include 5 different tracks purely to give a variety of sounds for you to choose from if you prefer one type over another.
Select a track below to hear a 20 second sample:
* These samples are representative of what you will hear but do not contain any subliminal messages.
Affirmations In This Recording
I am naturally and effortlessly learning Italian
Learning Italian comes easily to me
I process the Italian language efficiently
I understand Italian naturally
I read Italian effortlessly
I can write and spell in Italian to a high standard
I speak Italian fluently
Speaking Italian comes naturally to me
I love learning Italian, and every day my Italian improves
I am 100% motivated, committed and driven to learn the Italian language
Subliminal Language Learning
Save Up To 50%
Buy 3 Albums Save 10%
Buy 5 Albums Save 20%
Buy 10 Albums Save 30%
Buy 20 Albums Save 40%
Buy 30 Albums Save 50%
60 Day Money Back Guarantee
[ Close ]
Download 3 Subliminal Albums Worth $44.91
+ Our Exclusive eBook Completely FREE!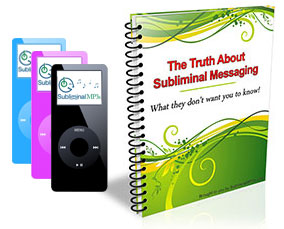 Join our newsletter and receive amazing, exclusive, benefits:
3 Subliminal Premium Downloads Worth $44.91
Our Free eBook: "The Truth About Subliminal Messaging"
Exclusive promotions, offers, and discounts