Wing Chun Training Subliminal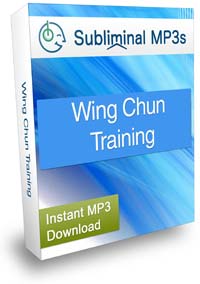 Enhance your training and develop your wing chun way beyond your current limits - achieve your ultimate potential in wing chun with this mind enhancing subliminal messaging album.
Do you really want to develop your wing chun to the highest possible level and fulfill your true potential in the art?
If you really do then these unique subliminal messages will help you. This album won't do everything for you - for example, you still need to train and practice your wing chun regularly - this album will not turn you into a wing chun master overnight if you are not taking classes, or even practicing at all.
It simply works to give you an advantage and a boost in your training - to help you get more from it and to advance at a faster rate. It will make sure you are dedicated and motivated, and ensure that you train to your limit every time and push yourself like never before. Ultimately it aims to instill in you the type of mindset and patterns of thinking which are shared by people who are "naturally" talented in wing chun - the sorts of people who just pick it up straight away, and once you share these beliefs too then your wing chun will really start to take off!
This album will give you the edge in 4 main ways, it will:
Improve your ability to concentrate and your levels of focus while you are training. This means that you will get the most out of your wing chun practice, you will learn things first time round, and you will become much more natural at picking up new routines and movements.
Boost your levels of motivation and your drive and hunger to learn more than ever before. You will train harder, and more often. You will push yourself further and further in your wing chun training and you will stop taking short cuts.
Make you much more analytical and critical about your wing chun technique, posture and movements, and patterns. You will become a perfectionist, always self analysing, breaking down your movements and thinking how you could improve upon them, and increase your speed and power.
You will be 100% dedicated in mind and body, and importantly, your subconscious mind will be completely aligned to your wing chun training goals. You will "go all out" to enhance your skills, learn wing chun properly, and because of this you will develop at a much faster rate.
For best results listen to this album before you training sessions, or if possible during your workout. This will make sure that the messages are active within your subconscious mind.
Within a couple of sessions you will feel much more motivated and you will begin to push yourself harder and harder. You will feel energized and driven to train more than ever. Then over the next 2-3 weeks you will see a real difference in your wing chun skills; in your technique, movements, and posture, and in core areas such as your strength, stamina, and speed.
Download these powerful subliminal mp3s now, to not only get a boost for your next training session, but to take the first step towards improving your whole wing chun style permanently!
Listen To Our Sample Tracks
Each of our albums contains 5 tracks; Ocean, Fire, Wind, Thunderstorm, and a completely Silent track.
These 5 tracks contain the same affirmations (which you can see to the right) - we include 5 different tracks purely to give a variety of sounds for you to choose from if you prefer one type over another.
Select a track below to hear a 20 second sample:
* These samples are representative of what you will hear but do not contain any subliminal messages.
Affirmations In This Recording
I enter a deep focus during my wing chun training
I concentrate fully and always get the most from my wing chun training
I am more motivated than ever to improve my wing chun
I am developing to my ultimate potential in wing chun
I am totally dedicated to my wing chun training
I push myself to my limits at all times in my wing chun training
I push my self harder and harder every training session
I analyse my every movement during my wing chun training
I am constantly improving my wing chun technique
My wing chun ability is developing faster than ever
Martial Arts
Save Up To 50%
Buy 3 Albums Save 10%
Buy 5 Albums Save 20%
Buy 10 Albums Save 30%
Buy 20 Albums Save 40%
Buy 30 Albums Save 50%
60 Day Money Back Guarantee
[ Close ]
Download 3 Subliminal Albums Worth $44.91
+ Our Exclusive eBook Completely FREE!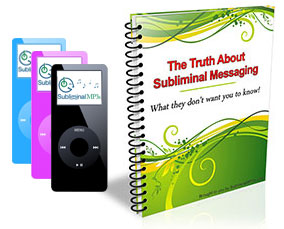 Join our newsletter and receive amazing, exclusive, benefits:
3 Subliminal Premium Downloads Worth $44.91
Our Free eBook: "The Truth About Subliminal Messaging"
Exclusive promotions, offers, and discounts