Organization Skills Subliminal
Is your desk a mess? Is your house full of clutter? Are you always forgetting where things are your house keys, car keys etc? Are you notoriously badly organized and always in an uncoordinated rush through life?
Developing organization skills can make a massive difference to all areas of your life. At work and professionally even just having a tidy desk and being on top of your work shows that you are in control and responsible. If you are aware of meetings, the agenda for the day and can carefully plan and carry out various tasks then you will be seen as more successful - you will actually be more successful!
Also at home you will save time that you used to waste on looking for lost items, you will be much more efficient and productive as you know where everything is. When meeting people you will get there on time, stress free and you will be in full control of your day generally.
Some people have natural organization skills for planning their day and their lives, and keeping control over things. This album will gradually instill in you the character traits shared by these people, so that you can develop strong organization skills too, and become successful in life.
Listen To Our Sample Tracks
Each of our albums contains 5 tracks; Ocean, Fire, Wind, Thunderstorm, and a completely Silent track.
These 5 tracks contain the same affirmations (which you can see to the right) - we include 5 different tracks purely to give a variety of sounds for you to choose from if you prefer one type over another.
Select a track below to hear a 20 second sample:
* These samples are representative of what you will hear but do not contain any subliminal messages.
Affirmations In This Recording
I have excellent organization skills
I am always organized
Being organized comes naturally to me
I am organized in all areas of my life
I am completely organized at home and at work
I am in control of my life
I enjoy keeping things tidy
I am excellent and planning and organizing my day
I always complete tasks on time
I always know what I am supposed to be doing and when
Increase Motivation
Save Up To 50%
Buy 3 Albums Save 10%
Buy 5 Albums Save 20%
Buy 10 Albums Save 30%
Buy 20 Albums Save 40%
Buy 30 Albums Save 50%
Most Popular
60 Day Money Back Guarantee
[ Close ]
Download 3 Subliminal Albums Worth $44.91
+ Our Exclusive eBook Completely FREE!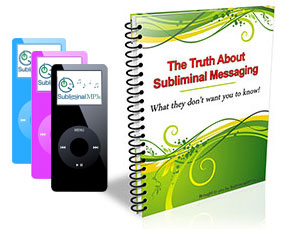 Join our newsletter and receive amazing, exclusive, benefits:
3 Subliminal Premium Downloads Worth $44.91
Our Free eBook: "The Truth About Subliminal Messaging"
Exclusive promotions, offers, and discounts