Darts Training Subliminal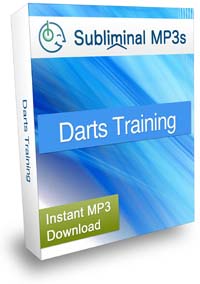 Use our unique darts training subliminal mp3s to improve your focus, concentration and accuracy in darts effortlessly.
If you have never thrown a dart then listening to this album won't make you a world champion overnight. It is meant as a training aid - to enhance your training, help you to focus, and help you to improve at a faster rate.
If this is you, and you are serious about your darts then this album will help you to advance your darts skills faster and give you the advantage over your competitors.
It works by sending subliminal messages into your mind to produce several results.
Primarily it will clear your mind and help you to focus and concentrate. You will notice yourself getting sharper, and really concentrating on your throwing technique and your aim improving because of it.
Secondly it will help you to be more consistent and always play to your best. You will become a more leveled player - no more up and down streaks.
It will also help you to stay calm under pressure - when in competitions you will play without nerves. You will stay focused and not fold under pressure or make silly mistakes.
Overall this album will change your mindset to that of a professional darts player - you will be more focused than ever and it will help you develop to your ultimate potential in darts.
Listen To Our Sample Tracks
Each of our albums contains 5 tracks; Ocean, Fire, Wind, Thunderstorm, and a completely Silent track.
These 5 tracks contain the same affirmations (which you can see to the right) - we include 5 different tracks purely to give a variety of sounds for you to choose from if you prefer one type over another.
Select a track below to hear a 20 second sample:
* These samples are representative of what you will hear but do not contain any subliminal messages.
Affirmations In This Recording
I am an excellent darts player
I take my darts training seriously
I am always focused while playing darts
My darts skill is constantly improving
My mind is clear and sharp while playing darts
My throwing technique is constantly improving
I have an excellent aim
My accuracy is excellent
I always play to my best, and play consistently
I am calm under pressure and stay focused at all times
Sports Success
Save Up To 50%
Buy 3 Albums Save 10%
Buy 5 Albums Save 20%
Buy 10 Albums Save 30%
Buy 20 Albums Save 40%
Buy 30 Albums Save 50%
Most Popular
60 Day Money Back Guarantee
[ Close ]
Download 3 Subliminal Albums Worth $44.91
+ Our Exclusive eBook Completely FREE!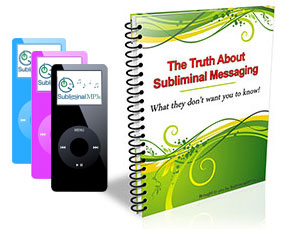 Join our newsletter and receive amazing, exclusive, benefits:
3 Subliminal Premium Downloads Worth $44.91
Our Free eBook: "The Truth About Subliminal Messaging"
Exclusive promotions, offers, and discounts