Professional Selling Skills Subliminal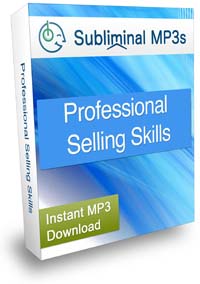 Develop professional selling skills, blow apart your sales targets, and increase your income with our subliminal messages.
Do you take sales seriously? Do you want to develop yourself, and develop your sales skills to the highest possible levels?
Our album won't make you a super star salesman overnight, but with continued use it will help you reach your goals by making continuous subtle changes within your mind. Changes that will build to change the way you approach sales, make you more productive, more energetic, more positive, and always focused.
Sales can be tough, it can get you down, when you are not selling it can feel like the worst job in the world. However, on the other side of things when you are doing well it can feel fantastic. You can be on fire, sell consistently, and get the money that goes with it.
Successful sales can really come down to the mindset you approach it with. If you wake up on the morning, dread going to work and "know" you are going to have a bad day then that will usually be exactly what happens. If you wake up positive, focussed, excited to put in a full day's work and maximum effort, then no surprise you will do a lot better!
This album aims to help you stay in this peak mental condition at all times. To make your mental condition more consistent. To make you positive and focused even during bad periods of no sales. You will always be positive. You will approach every sale with energy, enthusiasm, and excitement. You will always be focused on closing every sale.
If you are serious about sales then use this album to make sure you get the best from your mind - and in turn, more consistent sales, money, and success generally.
Listen To Our Sample Tracks
Each of our albums contains 5 tracks; Ocean, Fire, Wind, Thunderstorm, and a completely Silent track.
These 5 tracks contain the same affirmations (which you can see to the right) - we include 5 different tracks purely to give a variety of sounds for you to choose from if you prefer one type over another.
Select a track below to hear a 20 second sample:
* These samples are representative of what you will hear but do not contain any subliminal messages.
Affirmations In This Recording
I am a natural salesperson
Sales comes naturally to me
I enjoy sales and take sales seriously
I am motivated by a high sales target
I always hit my targets
I always break my sales targets
I stay positive at all times
I am always in peak condition and keep a positive mental attitude
I am energetic and confident at all times
I approach each sale with a fresh, confident outlook
Financial & Business Success
Save Up To 50%
Buy 3 Albums Save 10%
Buy 5 Albums Save 20%
Buy 10 Albums Save 30%
Buy 20 Albums Save 40%
Buy 30 Albums Save 50%
Most Popular
60 Day Money Back Guarantee
[ Close ]
Download 3 Subliminal Albums Worth $44.91
+ Our Exclusive eBook Completely FREE!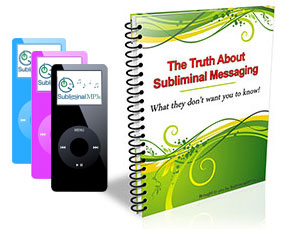 Join our newsletter and receive amazing, exclusive, benefits:
3 Subliminal Premium Downloads Worth $44.91
Our Free eBook: "The Truth About Subliminal Messaging"
Exclusive promotions, offers, and discounts