Stop Complaining Subliminal
Are you constantly complaining? Do you feel the need to voice your opinion about everything? Do you naturally look for the problems or negatives in any situation?
The act of complaining might give you satisfaction for a second, but it will have a longer and more damaging effect of getting you locked into a negative spiral - the more you complain the more you will see to complain, and this will make you angry, depressed, and a miserable person to be around.
You get what you think about in life, so this album will target your inner thoughts and rewire the way you think.
It will make you bite your tongue when you are about to complain. You will see there is no benefit really to complaining - you will feel worse, get more wound up and spread upset to anyone you complain to.
You will start to naturally let your emotions release and forget about the issue rather than allowing it to build up inside you to the point where you feel the need to complain.
With longer use it will help to plant the seeds of a more positive attitude - it will help you to look on the bright side of any situation, and even to laugh at your problems rather than getting upset by them.
Learn how to stop complaining and make a change in your mind and a change in your life with our subliminal messages.
Listen To Our Sample Tracks
Each of our albums contains 5 tracks; Ocean, Fire, Wind, Thunderstorm, and a completely Silent track.
These 5 tracks contain the same affirmations (which you can see to the right) - we include 5 different tracks purely to give a variety of sounds for you to choose from if you prefer one type over another.
Select a track below to hear a 20 second sample:
* These samples are representative of what you will hear but do not contain any subliminal messages.
Affirmations In This Recording
I always look on the bright side of life
I always find something to make a compliment on
I give thanks for the good things in my life
I am in control of my emotions
I am a naturally compassionate person
I have a great deal of self restraint in any situation
I always give positive feedback to people
I always give encouraging advice to people
I have a positive attitude at all times
I always have a helpful and generous attitude
Positivity
Save Up To 50%
Buy 3 Albums Save 10%
Buy 5 Albums Save 20%
Buy 10 Albums Save 30%
Buy 20 Albums Save 40%
Buy 30 Albums Save 50%
Most Popular
60 Day Money Back Guarantee
[ Close ]
Download 3 Subliminal Albums Worth $44.91
+ Our Exclusive eBook Completely FREE!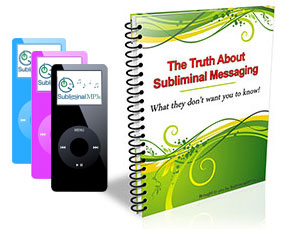 Join our newsletter and receive amazing, exclusive, benefits:
3 Subliminal Premium Downloads Worth $44.91
Our Free eBook: "The Truth About Subliminal Messaging"
Exclusive promotions, offers, and discounts