Stop Self Sabotage Subliminal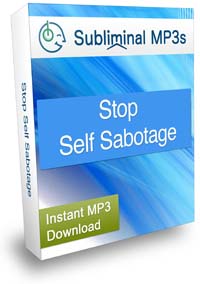 Are you a prisoner to your own mind? Are you stuck in long held negative patterns of behavior? Are you unconsciously sabotaging your chance of being successful or happy?
Self sabotage is a serious problem, and many people suffer without fully realising their destructive ways.
The most common cause of self sabotage is a level of comfort, or familiarity with your existing circumstances. You might be unhappy, but sometimes change is scary, and your mind has got used to existing in a certain way. It knows the change may be difficult and cause you discomfort, embarrassment, or take a LONG time for you to achieve. Your mind means well - it is trying to protect you, and keep you comfortable.
Also related to this is the explanation that if you unconsciously sabotage your success you don't really have to blame yourself - there is always some external factor which caused the problem, upset you, or stopped you being successful.
If you can recognize any of this in yourself and you really want to break free then this album will help you to do exactly this.
It contains powerful subliminal statements to help eliminate your self sabotage at the source - your subconscious mind.
Start using this album today and you will begin to push yourself further, put yourself into new situations, and go further than ever before towards your personal goals and changes you want to make.
Listen To Our Sample Tracks
Each of our albums contains 5 tracks; Ocean, Fire, Wind, Thunderstorm, and a completely Silent track.
These 5 tracks contain the same affirmations (which you can see to the right) - we include 5 different tracks purely to give a variety of sounds for you to choose from if you prefer one type over another.
Select a track below to hear a 20 second sample:
* These samples are representative of what you will hear but do not contain any subliminal messages.
Affirmations In This Recording
I have overcome my self sabotage
I am free from self sabotage
I am 100% focused on achieving success
I accept and embrace change
I always strive for more in my life
My mind and body are perfectly aligned
My subconscious mind is working towards my conscious desires
Change is a good thing
I am changing to improve my life
I am 100% committed to changing my life for the better
Success
Save Up To 50%
Buy 3 Albums Save 10%
Buy 5 Albums Save 20%
Buy 10 Albums Save 30%
Buy 20 Albums Save 40%
Buy 30 Albums Save 50%
Most Popular
60 Day Money Back Guarantee
[ Close ]
Download 3 Subliminal Albums Worth $44.91
+ Our Exclusive eBook Completely FREE!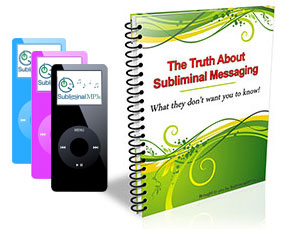 Join our newsletter and receive amazing, exclusive, benefits:
3 Subliminal Premium Downloads Worth $44.91
Our Free eBook: "The Truth About Subliminal Messaging"
Exclusive promotions, offers, and discounts