Successful Relationship Subliminal
Enhance your relationship with the power of our subliminal audio messages.
This is our ultimate relationship album. If you want to make the most of your relationship, to stay together, and be happy together then this is the right album for you.
This album will rewire your mind to first of all think positively about your relationship - you will be more comitted than ever and you will really want to work things out and make your relationship work.
You will also start to trust your partner more, and lose your jealous thoughts (if this is a very specific problem then give our stop being jealous album a try).
You will stop arguing so much and develop a harmonous relationship. You will learn to communicate with your partner without causing conflict, and thus enjoy your time together much more.
You will want to be faithful. You will want to stay committed and loyal to your partner.
You will think more positively about your relationship. Instead of thinking of all the troubles you are having or have had, all the stress, the heartache etc you will think of the positive experiences you have shared, the happy future you could have together - and when you think in this way you will get more of these positive and happy experiences and less of the negative.
Develop the successful relationship you dream of now, with help from this unique subliminal audio album
Listen To Our Sample Tracks
Each of our albums contains 5 tracks; Ocean, Fire, Wind, Thunderstorm, and a completely Silent track.
These 5 tracks contain the same affirmations (which you can see to the right) - we include 5 different tracks purely to give a variety of sounds for you to choose from if you prefer one type over another.
Select a track below to hear a 20 second sample:
* These samples are representative of what you will hear but do not contain any subliminal messages.
Affirmations In This Recording
I have a successful relationship
I am in a loving and happy relationship
I am happy with my partner
I always see the positive aspects of my relationship
I always count the good things in my relationship
I am focused on making my relationship work
I want to stay with my partner and make my relationship work
My relationship will last and I am in a loving relationship
I am fully committed to my partner and our relationship
I fully trust and love my partner
Relationships
Save Up To 50%
Buy 3 Albums Save 10%
Buy 5 Albums Save 20%
Buy 10 Albums Save 30%
Buy 20 Albums Save 40%
Buy 30 Albums Save 50%
Most Popular
60 Day Money Back Guarantee
[ Close ]
Download 3 Subliminal Albums Worth $44.91
+ Our Exclusive eBook Completely FREE!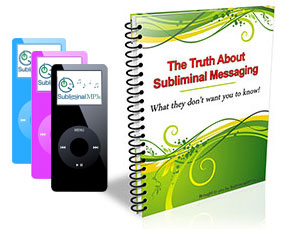 Join our newsletter and receive amazing, exclusive, benefits:
3 Subliminal Premium Downloads Worth $44.91
Our Free eBook: "The Truth About Subliminal Messaging"
Exclusive promotions, offers, and discounts