Win Friends And Influence People Subliminal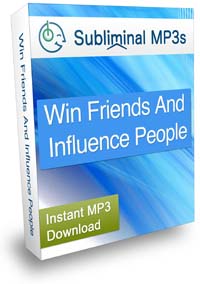 This album is inspired by the classic book on influence, persuasion, communication, and making friends - "How to Win Friends and Influence people". This book transcended beyond just learning to influence people and became a manual for life. This album is our core "Win Friends and Influence People" album, containing subliminal suggestions based on three of the main principles.
This album will help you to:
1. Become genuinely interested in people and make people like you. People who are self centred and just talk about themselves are not very often all that popular. The secret is to become genuinely interested in other people - to learn about their lives and their interests. When you take an interest in other people they will in turn find you more interesting, like you more, and listen to you.
2. Stop Criticizing People - instead of criticizing you will look for something positive to praise and appreciate. You will build a much better relationship when criticism.
3. Empathize with people - you will see things from their point of view, and become sympathetic to the other persons ideas and points of view. Once you can understand someone else's line of thinking the argument dissolves. You can easier see how to avoid a confrontation and work towards a solution. This will also help you to be more open and honest about your limitations and mistakes and move forward with a solid foundation for communication.
This is our core album and a great place to get started, but we do have more focused albums on any of the above 3 areas - just click on any of the links in the text above to see those albums.
Listen To Our Sample Tracks
Each of our albums contains 5 tracks; Ocean, Fire, Wind, Thunderstorm, and a completely Silent track.
These 5 tracks contain the same affirmations (which you can see to the right) - we include 5 different tracks purely to give a variety of sounds for you to choose from if you prefer one type over another.
Select a track below to hear a 20 second sample:
* These samples are representative of what you will hear but do not contain any subliminal messages.
Affirmations In This Recording
I make friends naturally and easily
I am naturally persuasive and influential
I am genuinely interested in other people
I enjoy learning about other people
I have a natural ability to make people like me
I always praise people's good points
I always see the good in people
I have a natural ability to empathize with people
I am a naturally understanding person
I influence people with praise and positivity
Win Friends and Influence People
Save Up To 50%
Buy 3 Albums Save 10%
Buy 5 Albums Save 20%
Buy 10 Albums Save 30%
Buy 20 Albums Save 40%
Buy 30 Albums Save 50%
Most Popular
60 Day Money Back Guarantee
[ Close ]
Download 3 Subliminal Albums Worth $44.91
+ Our Exclusive eBook Completely FREE!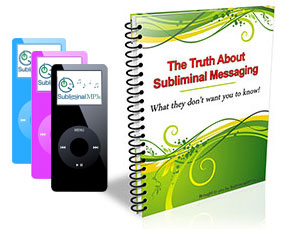 Join our newsletter and receive amazing, exclusive, benefits:
3 Subliminal Premium Downloads Worth $44.91
Our Free eBook: "The Truth About Subliminal Messaging"
Exclusive promotions, offers, and discounts