Attract Men Subliminal
Develop a natural ability to attract men and change your love life dramatically with this ground-breaking subliminal audio album.
Do you struggle to attract men?
Or perhaps you struggle to attract the right kind of men?
Do you fail to get attention from men when you go out?
If this is the case then our subliminal messages can help you. Your ability to attract men lies within yourself, there are things you can do to to make yourself more approachable, to bring more men to you, and even to improve your attractiveness and attract men like a magnet.
Our subliminal messages work in several different ways but essentially make subtle changes within your mind; to your beliefs, and self perceptions, and even your physical habits, all of which will filter down and improve your natural ability to attract men. This album works to:
Make you feel more attractive and more feminine - when you feel this about yourself and love yourself on a core level like this then this is how other people will see you too - men will see you as feminine and attractive and approach you much more.
Make you more open mentally - so you project an openness out for men to come and approach you.
Make you physically aware of your body language, again so you project an open stance and body mannerisms which invite men to approach you and subtly tell them you are available.
Eliminate any negative self perceptions and beliefs which may be subconsciously holding you back and projecting negative energy to men, perhaps even sending signals to men warning them not to approach you.
Develop within you a solid belief that you are attractive, and that men are always interested in you. As you really begin to believe this men will pick up on it too and it will become a self fulfilling prophecy.
As you start using this album the first things you will notice will be a more positive self image, more confidence, and more positivity towards men, dating, and relationships generally. As the messages build within your mind these changes will start to spill over into your reality and you will notice more and more changes to your attitude and personality, and then to the reactions and interest you get from men.
Download this album today to improve your natural ability to attract men and you could be on the path to a better love life straight away.
Listen To Our Sample Tracks
Each of our albums contains 5 tracks; Ocean, Fire, Wind, Thunderstorm, and a completely Silent track.
These 5 tracks contain the same affirmations (which you can see to the right) - we include 5 different tracks purely to give a variety of sounds for you to choose from if you prefer one type over another.
Select a track below to hear a 20 second sample:
* These samples are representative of what you will hear but do not contain any subliminal messages.
Affirmations In This Recording
I naturally attract men to me
I attract the right men into my life
Men are naturally draw to me
Men regularly approach me and start conversations
I am attractive, feminine and I love myself
Men see me as feminine and attractive
I am open to men approaching me and I enjoy meeting new men
My body language is comfortable and open
I project subtle signals out to men to invite them to approach me
I am naturally attractive and men are always interested in me
Attract Men
Save Up To 50%
Buy 3 Albums Save 10%
Buy 5 Albums Save 20%
Buy 10 Albums Save 30%
Buy 20 Albums Save 40%
Buy 30 Albums Save 50%
60 Day Money Back Guarantee
[ Close ]
Download 3 Subliminal Albums Worth $44.91
+ Our Exclusive eBook Completely FREE!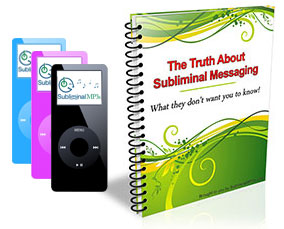 Join our newsletter and receive amazing, exclusive, benefits:
3 Subliminal Premium Downloads Worth $44.91
Our Free eBook: "The Truth About Subliminal Messaging"
Exclusive promotions, offers, and discounts