Confidence With Men Subliminal
Develop more confidence with men and improve your love life and even your relationships with the help of this unique subliminal messaging album.
Do you get nervous when meeting and talking to men?
Do you get shy when introduced to a potential partner and struggle to make conversation?
Does it take you too long to start feeling comfortable, to start opening up and enjoying yourself around men?
Imagine what it would be like to have more confidence with men. To feel more comfortable, to be more open, to be more confident to just say whats on your mind and express yourself, even what it would be like to have the confidence to show men when you are interested in them.
For some women this is easy and comes naturally, but perhaps for you it is a struggle. This doesn't have to be the case. Confidence is something which you can change. You can alter your self beliefs, and your thought patterns and improve your confidence on a core level - you can become more confident with men.
This subliminal album will eliminate the negative self beliefs and thoughts which are holding you back and replace them with positive beliefs and patterns of thinking to make you more confident with men on a core level. It works simply to instill in your subconscious mind the patterns of thinking and common beliefs shared by women who are confident with men - these women get the man they want, and when you share these same beliefs you will too.
This album will:
Build your levels of confidence from the inside - out. Your self perceptions will change on a deep level and you will start to see yourself as someone who enjoys male company, and is naturally comfortable and confident around men.
Change your self esteem on a deep level and make you really believe in yourself - that you are attractive, and more importantly that men find you attractive, interesting, and confident. When you fully believe this both consciously and subconsciously then it will become true - it will really become a core part of who you are. You will stop being nervous around men, have a lot more confidence with the opposite sex and feel naturally free to speak your mind, to start conversations, and to express interest in men. Men will see this and show more interest in you in return, they will take action from your interest and you will have more success with the types of men you want to date.
Re-wire your core belief systems about men. Instead of being inside your head and worrying about what to say, you will enjoy the interaction. Instead of worrying negatively about what men think of you you will focus on the positives - of what could happen if you open up a little more and start a conversation. Instead of nerves you will feel excitement and genuinely enjoy your interactions with men.
Eliminate your fear of rejection. Instead of holding back and worrying about what could go wrong if you show interest or share your feelings you will think of the positives which could happen.
When you first start using this subliminal album you should notice an immediate boost to your attitude towards men. You may find yourself visualizing future interactions and how you will react differently. Within the next few weeks you will see yourself getting more and more confident, and being more open and expressive with men.
Take the first steps to improving your love life today. Stop being shy, develop a firm level of self confidence and get the man you want!
Listen To Our Sample Tracks
Each of our albums contains 5 tracks; Ocean, Fire, Wind, Thunderstorm, and a completely Silent track.
These 5 tracks contain the same affirmations (which you can see to the right) - we include 5 different tracks purely to give a variety of sounds for you to choose from if you prefer one type over another.
Select a track below to hear a 20 second sample:
* These samples are representative of what you will hear but do not contain any subliminal messages.
Affirmations In This Recording
I am confident with men
I feel naturally confident around men
I feel comfortable and always speak my mind around men
I enjoy male company and enjoy talking to men
I am extremely attractive, interesting and confident
Men find me attractive and feminine
I always express my interest in the man I want
I think positive about what will happen with a man I show interest in
I always express my thoughts and feelings with men I am attracted to
I always get the man I want
Attract Men
Save Up To 50%
Buy 3 Albums Save 10%
Buy 5 Albums Save 20%
Buy 10 Albums Save 30%
Buy 20 Albums Save 40%
Buy 30 Albums Save 50%
60 Day Money Back Guarantee
[ Close ]
Download 3 Subliminal Albums Worth $44.91
+ Our Exclusive eBook Completely FREE!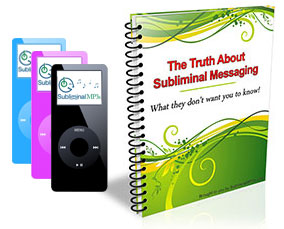 Join our newsletter and receive amazing, exclusive, benefits:
3 Subliminal Premium Downloads Worth $44.91
Our Free eBook: "The Truth About Subliminal Messaging"
Exclusive promotions, offers, and discounts