Attract Opportunities Subliminal
Become an opportunities magnet and catch your lucky break with this unique subliminal audio mp3!
Do you wonder how some people get all the opportunities in life?
Do you need a lucky break in life?
Do you want that one big opportunity to come along and change your life?
Some people in life seem to attract opportunities constantly. They get all the breaks, they are in the right place at the right time and they go on a positive roller coaster ride through life
It can seem like they have something special, something missing that you don't.. but all they have different is their mindset and perception of life!
This is not something mystical or something that you have to be born with - you too can acquire this mindset and outlook and you too can start to spot opportunities like never before and attract them into your life!
This is exactly how this subliminal mp3 works!
Whether in business, or just in all areas of you life this subliminal audio album will help attract exciting and unique opportunities to you naturally. You too can become one of these people who naturally attracts opportunities!
This album uses specific specific subliminal commands which naturally rewire your mind to turn you into one of these naturally fortunate people who get all of life's opportunities. By rewiring your mind according to principles of the law of attraction you too can attract opportunities into all areas of your life.
If you are not familiar with the law of attraction the basic idea is that whatever you focus on and think about most gets manifest into your daily life. This powerful subliminal album simply rewires you focus on attracting opportunities into you life and to help you notice them and take advantage.
...but, that is not all.
Because you are directly targeting your subconscious mind you will be much more successful with the law of attraction than if you used conscious thought power alone. This is because deep within your subconscious mind there will be negative and limiting beliefs which will stop you from really attracting new opportunities to you.
Subliminal messages from this album will rewire your mind in a way that you will:
Stop waiting for the "lucky break" and start expecting one! You will understand that you're the one creating the opportunities, and move from the passive role of someone who waits for things to happen, to the certainty of expecting them on every corner.
Take an active role in shaping your life. As you notice the doors opening in front of you, your confidence will skyrocket and you'll be ready to jump on every break you get.
Become the person who gets all the breaks. As you focus on your goal, you will start attracting the opportunities to make it happen - your mind will be set to spot them and to act upon them as they appear.
With the help of subliminal messages can destroy these limiting beliefs and really begin to align your mind with the core principles of the law of attraction; and thereby have much more success in attracting opportunities into your life.
This album uses statements designed strictly to help you attract new opportunities - it is one of several albums in the law of attraction subliminal collection.
Listen To Our Sample Tracks
Each of our albums contains 5 tracks; Ocean, Fire, Wind, Thunderstorm, and a completely Silent track.
These 5 tracks contain the same affirmations (which you can see to the right) - we include 5 different tracks purely to give a variety of sounds for you to choose from if you prefer one type over another.
Select a track below to hear a 20 second sample:
* These samples are representative of what you will hear but do not contain any subliminal messages.
Affirmations In This Recording
I am attracting opportunities into my life
I am a magnet for opportunities and always take advantage of them
I am blessed with unique opportunities in my life
I naturally attract positive opportunities into my life
Opportunities are always being presented to me
I am attracting opportunities to me with the law of attraction
I always recognize and act upon new opportunities
I take full advantage of the opportunities in my life
I am attracting massive opportunities into my life
My subconscious mind is focused on attracting new opportunities
Law of Attraction
Save Up To 50%
Buy 3 Albums Save 10%
Buy 5 Albums Save 20%
Buy 10 Albums Save 30%
Buy 20 Albums Save 40%
Buy 30 Albums Save 50%
60 Day Money Back Guarantee
[ Close ]
Download 3 Subliminal Albums Worth $44.91
+ Our Exclusive eBook Completely FREE!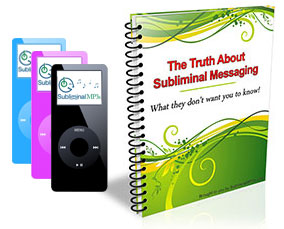 Join our newsletter and receive amazing, exclusive, benefits:
3 Subliminal Premium Downloads Worth $44.91
Our Free eBook: "The Truth About Subliminal Messaging"
Exclusive promotions, offers, and discounts