Improve Visualization Skills Subliminal
Improve your visualization skills to create a clear picture in your mind - the essential first step in manifesting your desires for real!
Do you struggle to visualize clearly?
Does your mind wander when you try and visualize?
Do you get bored or frustrated while trying to visualize and give up?
Do you want to improve your visualization skills to enhance your manifestation results?
Imagine what it would be like to be able to visualize to a higher level, in crystal clear quality and fine detail, and to be able to hold this image in your mind, create a movie, and manipulate it!
This doesn't have to be a fantasy - visualization is not something you are either born with the ability to do or not - it is a skill that anyone can learn.
Will you are serious and dedicated to rewiring your mind and developing your visualization skills then this album will help you. It will rewire the way your mind works on a deeper subconscious level to directly improve your ability to visualize.
This transformation album will change your feelings towards and experience of visualization in every way:
Instead of struggling you will enjoy the process. It will be a pleasurable activity you look forward to and a hobby which becomes more and more enjoyable and relaxing the better you get.
Instead of trying to force it you will just let things happen. You will feel calmer, more in control, and ultimately you will just know that your visualizations will come if you just relax and enjoy the process.
You will gain greater control over your visualization, be able to see things clearer, and create much more detail. You will look back on your practice every few days and see your improvement and in time your visualization skills will be massively improved and much more natural.
For best results you should play this album while you are actually practicing visualization. While playing it you will feel calmer, and rather than pushing and struggling for a result you will just let the visualization happen. Images will flow more naturally into your mind and you will also enjoy the process a lot more.
As you continue use the album and practice then the more the results will build, the more natural you will become, and the easier you will be able to create strong visual images / movies within your mind.
Visualization to Improve your Manifestation Results..
The ability visualize at a higher level is so powerful - it can be used well with the law of attraction, it will help you to create more powerful manifestations and see much more results.
For a long time visualization has been linked to helping you to recover from illnesses, but it goes much beyond this too. It really is a the spark of manifestation which starts the whole process off and it can give a boost to any personal development goals you are working towards. To be able to clearly visualize yourself in the future, having achieved your goal, and feeling on top of the world is extremely mentally powerful - it will motivate you, energize you, and ignite a burning desire within you to succeed - with strong visualization skills nothing will be able to hold you back!
Download this subliminal audio album now and you could be making improvements to your visualization skills within just a few minutes!
Listen To Our Sample Tracks
Each of our albums contains 5 tracks; Ocean, Fire, Wind, Thunderstorm, and a completely Silent track.
These 5 tracks contain the same affirmations (which you can see to the right) - we include 5 different tracks purely to give a variety of sounds for you to choose from if you prefer one type over another.
Select a track below to hear a 20 second sample:
* These samples are representative of what you will hear but do not contain any subliminal messages.
Affirmations In This Recording
Visualization comes naturally to me
I find it easy to visualize
I visualize clearly
I have the ability to visualize in full detail
My visualizations are clear and high in detail
My visualization skills are constantly improving
I enjoy visualizing
I have a high level of control over my visualizations
I can manipulate and control my visualizations at will
My visualizations come naturally
Law of Attraction
Save Up To 50%
Buy 3 Albums Save 10%
Buy 5 Albums Save 20%
Buy 10 Albums Save 30%
Buy 20 Albums Save 40%
Buy 30 Albums Save 50%
60 Day Money Back Guarantee
[ Close ]
Download 3 Subliminal Albums Worth $44.91
+ Our Exclusive eBook Completely FREE!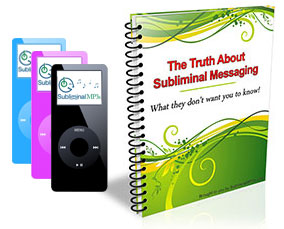 Join our newsletter and receive amazing, exclusive, benefits:
3 Subliminal Premium Downloads Worth $44.91
Our Free eBook: "The Truth About Subliminal Messaging"
Exclusive promotions, offers, and discounts