Confidence With Women Subliminal
Develop a natural sense of confidence with women and improve your relationships and dating efforts dramatically with help from this life changing subliminal album.
Do you get nervous around women?
Do you get a knot in your stomach when you see a beautiful woman - you want to approach her but get nervous?
Do you struggle with what to say and how to act around women?
Do you lack the confidence to ask a woman out, or to make a move on a woman when you are on a date?
Imagine having a natural confidence around women; feeling comfortable around them, knowing what to say, feeling confident to just be yourself without nerves or worry. Imagine the feeling of being confident enough to approach any woman and how different things would be if your conversation just flowed naturally.
This doesn't have to be just a fantasy. Confidence is not a natural born ability. It is something you can develop by changing your self perceptions and beliefs, and yes this extends to specifically increasing your confidence with women.
This subliminal album targets your limiting beliefs, your negative thoughts, and your nerves and worries relating to women. It is designed to eliminate them and replace them with positive beliefs and patterns of thinking to make you more confident with women on a core level. Some men seem naturally gifted with this confidence to approach, talk to and date beautiful women, and this is because they already have these positive ways of thinking about themselves. Once our subliminal messages instill in you these self beliefs too then you will have more confidence, and more success with women too!
This album works to:
Give you a boost to your general confidence and self esteem. You will start to see yourself differently - as someone who is naturally confident and comfortable around women.
Make you believe in yourself on a deep level - believe that you deserve to date gorgeous women and that women find you naturally attractive, interesting, and see you as a potential partner. When you have this solid belief you will not be nervous meeting and talking to new women and talking with them - you will truly KNOW she will respond positively to you, that you deserve her and that things will go well.
Change your entire belief systems and the way you think about women. Instead of worrying about what to say, thinking of the negative situations which could arise from approaching a woman, focusing on the possible rejection you will become super POSITIVE. You will look forward to meeting new women, you will get excited, instead of worry and fear and nerves your mind will be full of the possibilities and all the good things which could happen.
When you start listening to the album the first changes you will notice will be a feeling of excitement, you will feel more in touch with your potential, and feel confident that you can improve yourself and will have more success with women. As you keep listening you you will feel more and more relaxed around women. You will feel more natural, you will stop worrying, and your conversation will flow much easier.
Stop living your life without the success you deserve with women - increase your confidence and you will have more women in your life, more intimate relationships with women and ultimately more choice and freedom over who you date.
Listen To Our Sample Tracks
Each of our albums contains 5 tracks; Ocean, Fire, Wind, Thunderstorm, and a completely Silent track.
These 5 tracks contain the same affirmations (which you can see to the right) - we include 5 different tracks purely to give a variety of sounds for you to choose from if you prefer one type over another.
Select a track below to hear a 20 second sample:
* These samples are representative of what you will hear but do not contain any subliminal messages.
Affirmations In This Recording
I am confident with women
I am naturally confident, comfortable, and relaxed around women
I enjoy approaching and meeting new women
I am confident enough to talk to any woman
I deserve to date beautiful women
Women always find me attractive and interesting
I always feel excited and positive when meeting new women
I focus on all the positive possibilities when talking to women
I feel confident and comfortable to be myself around women
The conversation flows naturally when I talk with women
Attract Women
Save Up To 50%
Buy 3 Albums Save 10%
Buy 5 Albums Save 20%
Buy 10 Albums Save 30%
Buy 20 Albums Save 40%
Buy 30 Albums Save 50%
60 Day Money Back Guarantee
[ Close ]
Download 3 Subliminal Albums Worth $44.91
+ Our Exclusive eBook Completely FREE!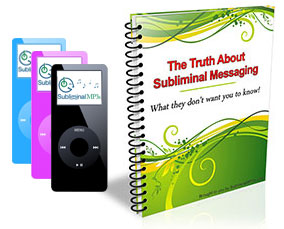 Join our newsletter and receive amazing, exclusive, benefits:
3 Subliminal Premium Downloads Worth $44.91
Our Free eBook: "The Truth About Subliminal Messaging"
Exclusive promotions, offers, and discounts