Seduction Skills Subliminal
Improve your seduction skills and develop the mindset of a seduction expert with help from this transformational subliminal audio album.
Do you feel self conscious and awkward when trying to seduce women?
Do you struggle to remember your seduction patterns and routines?
Do your seduction patterns sound awkward or in-congruent when you say them?
Do you want to be able to naturally and confidently seduce any woman you see?
Seduction is a skill, and just like any other you can improve!
It all comes down to your mindset, your approach, and your beliefs. The top seduction experts all share a few key beliefs and ways of thinking; such as a rock solid belief in their seduction skills, that their seduction patterns work on any woman, and work consistently, but also that they deserve to date beautiful women and that women are attracted both physically and mentally to them naturally.
With an attitude like this and a rock solid belief in your seduction skills you would have much more success too - well, that is the aim of this album. It works in several ways:
Firstly it will instill within your subconscious mind the patterns of thinking, the mindset, and the beliefs shared by the top seduction experts.
It will give you faith in belief in seduction generally - that seduction works, and that you can develop your skills and learn to seduce ANY woman you wish.
Then it will give you confidence in your seduction skills. Your seduction patterns will feel natural to you, and sound natural to women.
It will help you to clear your mind and think in the moment and make your seduction patterns flow.
Finally it will help you to get a greater sense of the energy between you and the woman you are talking to and to adapt to each new situation and understand what is needed to take things to the next stage.
The first things you will notice soon after listening will be your nerves, and your mindset while talking to women. You will be calmer, more focused, and find yourself more confident and relaxed in all of your interactions. As you continue listening you will see your seduction skills accelerate at a much faster rate as you gain more confidence in yourself and in your ability to seduce women.
Download these subliminal mp3s today; explode your seduction skills and advance at a faster rate; full of confidence and self belief, and ultimately gain the ability to seduce any woman you wish.
Combine this album with our Attract Women and Become an Alpha Male albums for the maximum effect.
Listen To Our Sample Tracks
Each of our albums contains 5 tracks; Ocean, Fire, Wind, Thunderstorm, and a completely Silent track.
These 5 tracks contain the same affirmations (which you can see to the right) - we include 5 different tracks purely to give a variety of sounds for you to choose from if you prefer one type over another.
Select a track below to hear a 20 second sample:
* These samples are representative of what you will hear but do not contain any subliminal messages.
Affirmations In This Recording
I am naturally talented at seducing women
Seducing women feels natural to me
I feel confident and in control when talking to women
Women enjoy talking to me and always find me fascinating
I love talking to women and feel calm and relaxed at all times
I enjoy practicing and learning new seduction skills
My seduction patterns sound natural and congruent
I have strong faith in my seduction routines - they always work
I have strong seduction skills and can seduce any woman
Being with me is the best possible choice a woman can make
Attract Women
Save Up To 50%
Buy 3 Albums Save 10%
Buy 5 Albums Save 20%
Buy 10 Albums Save 30%
Buy 20 Albums Save 40%
Buy 30 Albums Save 50%
60 Day Money Back Guarantee
[ Close ]
Download 3 Subliminal Albums Worth $44.91
+ Our Exclusive eBook Completely FREE!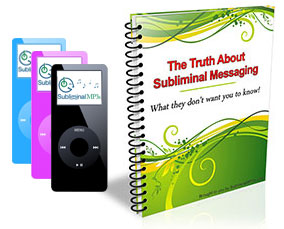 Join our newsletter and receive amazing, exclusive, benefits:
3 Subliminal Premium Downloads Worth $44.91
Our Free eBook: "The Truth About Subliminal Messaging"
Exclusive promotions, offers, and discounts