Improve Yoga Subliminal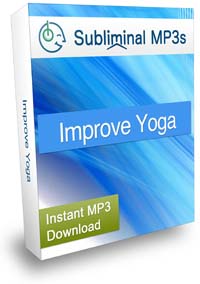 Improve your yoga and get more from your practice with our subliminal yoga mp3s.
Do you practice yoga but your flexibility leaves room for improvement?
Do you have problems with balance and posture?
Do you have a hard time keeping your mind focused and maintaining the proper breathing techniques?
Do you want to get more out of your yoga practice and improve your yoga?
This subliminal album will help you to improve your yoga and get more from each time you practice. The subliminal messages have been designed to penetrate into your subconscious mind to change the way you think about yoga and how you approach your practice. It works in four main ways:
Primarily it will help you to relax, focus, and concentrate. Your thoughts will slow down, your mind will relax and stop racing and you will be able to be completely focused with your practice. This means you will get more from your sessions and also learn and advance at a faster rate.
It will also help you to focus you on your breathing. You will breathe the long, deep and relaxed breaths required in yoga. This will energize your body, fuel your muscles and joints, and also help you to stay mindful and focused on your practice.
There are also suggestions to specifically improve yoga posture. You will notice small changes in your posture and improve your posture more effectively. It will also improve yoga flexibility; your muscles will relax and stretch easier.
Finally it will help to improve yoga balance and coordination skills. It will help you to take control of your body, to coordinate and balance and deeply immerse yourself in your movements.
You can think of this album as your "assistant yoga coach"; there to help you improve on what you are already doing and enhance your practice. You still need to continue with your normal yoga routine and keep learning different poses especially if you are taking classes for instance, but the album works alongside your practice to help you improve at a faster rate and to improve your overall yoga skill.
What is Possible with this Album
This album really can improve your yoga practice - you will find yoga is even more enjoyable to you because you are able to stay focused and easily concentrate as you move from one pose to the next. You will be naturally better balanced and coordinated. You will find the stretches and poses more natural and less difficult to do and to hold. Your enhanced focus will help you to immerse in your yoga practice - to turn the outside world off and to help you to truly relax in your practice and enjoy the experience.
Because of this album and the deeper focus it will give you, the deeper immersion into your practice, you will improve your yoga at a faster rate and get much more from every session.
Take your yoga to the next level with this unique subliminal mp3 set!
Listen To Our Sample Tracks
Each of our albums contains 5 tracks; Ocean, Fire, Wind, Thunderstorm, and a completely Silent track.
These 5 tracks contain the same affirmations (which you can see to the right) - we include 5 different tracks purely to give a variety of sounds for you to choose from if you prefer one type over another.
Select a track below to hear a 20 second sample:
* These samples are representative of what you will hear but do not contain any subliminal messages.
Affirmations In This Recording
My body and mind are relaxed and calm
My mind is focused and I easily concentrate
My breathing is deep, long and relaxed
My breathing is relaxed and natural
My body is energized and flexible
My yoga posture improves every time I practice
My yoga posture is constantly improving
I am becoming more flexible
My body and limbs are flexible
My yoga balance is excellent and I have perfect coordination
Relaxation
Save Up To 50%
Buy 3 Albums Save 10%
Buy 5 Albums Save 20%
Buy 10 Albums Save 30%
Buy 20 Albums Save 40%
Buy 30 Albums Save 50%
60 Day Money Back Guarantee
[ Close ]
Download 3 Subliminal Albums Worth $44.91
+ Our Exclusive eBook Completely FREE!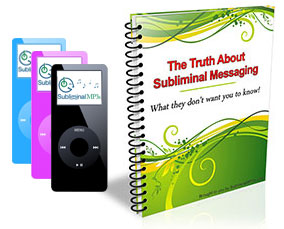 Join our newsletter and receive amazing, exclusive, benefits:
3 Subliminal Premium Downloads Worth $44.91
Our Free eBook: "The Truth About Subliminal Messaging"
Exclusive promotions, offers, and discounts