Body Relaxation Subliminal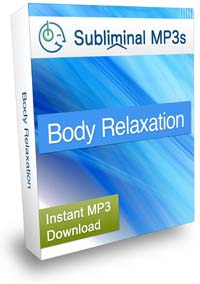 This powerful body relaxation mp3 can ease your tensions naturally so your body can break free from the stresses of your life.
Do you suffer from, strains, pains and aching muscles?
Do you feel like your body is literally holding on to so much stress and tension you find yourself being irritable and difficult for others to be around?
Do you want to ease your tensions and help your body to relax?
The everyday pressures of life in general can really run your body down. Add in pains from sore muscles after a workout or pain from past injuries and you end up with a body that feels like it's all tied up in knots!
Other times you just want to sit down after a long day and get a little relief from your stress. This subliminal message album is specifically designed to help ease that nagging tension in your body - sore muscles, aching body parts and stiff joints.
Listening to this subliminal mp3 is like getting a "subliminal massage" that will effortlessly put you into a state of relaxation. You can listen to this album anytime you need to unwind and relax.
It can be used as and when you need it to ease your aches and pains, and in the long term it will make you more flexible and more relaxed at all times. As you play this album you will feel your muscles, joints, your back and neck all start to relax. It is the perfect remedy to a long tough day at work, or a busy day.
If you listen repeatedly over time you'll notice your body becomes more relaxed and flexible even when you're not listening.
You will begin to to experience what it feels like to live life with a lot less tension in your body.
This album will help you to:
Naturally relax and feel revitalized and refreshed all over. You will notice your overall mood improves because you are no longer feeling stressed out. Your loved ones and coworkers will notice you are much more approachable and they look forward to spending quality time with you and that gives you a lot of comfort and peace.
Your back and neck will be much more relaxed as the aches and pains melt away. You will be able to concentrate better on tasks, make better decisions at work, and simply cope better because you are feeling better than you have for a very long time.
Get a lot more rest andhave a better night's sleep because your body is relaxed at all times. It will help you to say goodbye to insomnia as all of your muscles naturally begin to relax and you find it easier to get a full night asleep.
Ultimately, this album will give you the ability to ease the tensions in your body and truly relax. It will help you to enjoy more of your life and will give you the energy you need to accomplish whatever needs to be done each day, because there is no more tension in your body to sabotage your efforts.
Don't waste anymore of your life letting stress and tension control how you lead your life!
Download this subliminal mp3 and let your body take a vacation from tension and stress that can last a lifetime!
This album is paired with our mind relaxation album, so that whether your body or mind are stressed and tired our subliminal messages can target the area and help you to relax.
Listen To Our Sample Tracks
Each of our albums contains 5 tracks; Ocean, Fire, Wind, Thunderstorm, and a completely Silent track.
These 5 tracks contain the same affirmations (which you can see to the right) - we include 5 different tracks purely to give a variety of sounds for you to choose from if you prefer one type over another.
Select a track below to hear a 20 second sample:
* These samples are representative of what you will hear but do not contain any subliminal messages.
Affirmations In This Recording
My body is relaxing
My body is naturally relaxed
My tensions are slipping away
My body is relaxed at all times
My muscles are relaxing
My back and neck are relaxed
My aches and pains are melting away
My body is naturally free from stress and tension
I naturally relax and unwind easily
I effortlessly enter a state of relaxation
Relaxation
Save Up To 50%
Buy 3 Albums Save 10%
Buy 5 Albums Save 20%
Buy 10 Albums Save 30%
Buy 20 Albums Save 40%
Buy 30 Albums Save 50%
60 Day Money Back Guarantee
[ Close ]
Download 3 Subliminal Albums Worth $44.91
+ Our Exclusive eBook Completely FREE!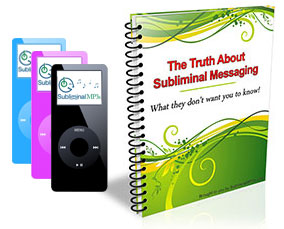 Join our newsletter and receive amazing, exclusive, benefits:
3 Subliminal Premium Downloads Worth $44.91
Our Free eBook: "The Truth About Subliminal Messaging"
Exclusive promotions, offers, and discounts