Body Building Training Subliminal
Use our body building subliminal messages to aid your training, reach your maximum potential and get the body you want.
Do you look at others working out and wonder why they're bigger and stronger but you're not?
Do you end up cutting your workouts short because your muscles are just too sore?
Do you want to get serious about your bodybuilding and take things further than ever before?
The key to building the body you really want is all in your head!
When you look around and see other individuals doing pretty much the same workout as you but they're bigger and ripped, and you're not, why is that?
They have the right mindset. They believe they can have the body they want without question. That strong mindset compels them to workout at a much higher level until they achieve the look they desire. They keep going, they don't get "bored", far from it - they are driven, passionate, committed and push themselves hard!
Our subliminal album will help you develop the same kind of mindset by reprogramming your beliefs via your subconscious mind. You too can acquire this way of thinking and become truly successful at bodybuilding and see the real results you want.
Just Imagine
Let' s fast forward into the not so distant future and see how much your body can change.
Picture yourself working out at your gym and catching a glimpse of yourself in the mirror. Your muscles are noticeably bigger, you have ripped abs, you're stronger, you're able to demand more from your body and lift heavier at each workout.
Take a step back and imagine yourself being able to push yourself harder thanks to your new way of thinking, and experience the instant gratification you feel as you admire how improved your body looks and this gives you the incentive to continue working out long term.
See yourself working out effortlessly, the increased nutrition and energy allow your muscles to recover faster and you're able to work out more often and with the intensity you need to create and maintain the look you want.
How it Works
This album works in three main ways:
To help you to acquire the bodybuilder mindset. You will begin to think like these successful bodybuilders, you will develop a mindset for success and you will approach your workouts with a drive and ambition like never before which really will translate into real results!
To increase your "mental strength". It will ensure you are focused during your workouts. That you are dedicated to your training and you take it seriously. It will give you the drive and motivation to take your training further than ever before, and a desire to reach the top and be the best you can be. You will do that extra rep, put in the extra 10 minutes when you are exhausted, and train harder than ever - and harder than your rivals.
To ensure your muscles are getting all the nutrition and energy they can, and to speed up your muscle recovery time. This means that you will be able to train again sooner and build more muscle faster, using the power of subliminal audio to stimulate your body responses.
This new winner's mindset combined with a body which is working for you as much as possible will help you get ahead of the rest and become the best you possibly can be.
Are you ready to push yourself beyond your normal limit and start building the muscle you've always wanted?
Download this subliminal mp3 today, gain the bodybuilder's mindset and build the body you really want!
Listen To Our Sample Tracks
Each of our albums contains 5 tracks; Ocean, Fire, Wind, Thunderstorm, and a completely Silent track.
These 5 tracks contain the same affirmations (which you can see to the right) - we include 5 different tracks purely to give a variety of sounds for you to choose from if you prefer one type over another.
Select a track below to hear a 20 second sample:
* These samples are representative of what you will hear but do not contain any subliminal messages.
Affirmations In This Recording
I am an excellent bodybuilder
My body improves every day
I work hard to create a bigger and better body
My muscles are growing
My muscle mass increases every day
I push myself further with every workout
I always lift to my limit and push beyond
Nutrition and energy is supplied to my muscles in abundance
My muscles recover extremely quickly
My muscle recovery rate is excellent
Fitness & Exercise
Save Up To 50%
Buy 3 Albums Save 10%
Buy 5 Albums Save 20%
Buy 10 Albums Save 30%
Buy 20 Albums Save 40%
Buy 30 Albums Save 50%
60 Day Money Back Guarantee
[ Close ]
Download 3 Subliminal Albums Worth $44.91
+ Our Exclusive eBook Completely FREE!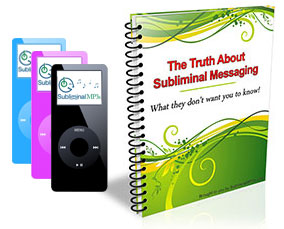 Join our newsletter and receive amazing, exclusive, benefits:
3 Subliminal Premium Downloads Worth $44.91
Our Free eBook: "The Truth About Subliminal Messaging"
Exclusive promotions, offers, and discounts