Get Ripped Abs Subliminal
Get more out of your workouts and get sexy ripped abs with help from simple but very powerful subliminal messages.
Do you want to get ripped abs?
Do you want that chiseled look to your abs but no matter how hard you try you just can't seem to get the look you want?
Have you always struggled to take that extra step in your training and actually get ripped?
Believe it or not, your thoughts are super powerful and play a major role in whether or not you succeed or fail at something.
The subliminal messages on this album will replace limiting thoughts with new positive thoughts by going directly to the source. That source is your subconscious mind where everything you think about, believe and act upon starts.
How it Works
If you want to go beyond your previous level of fitness / training and get ripped abs then our subliminal messages will give you that extra boost you are looking for. If you are reading this page then you probably workout and have some level of fitness, or at least you go through stages where you train for a while, but perhaps get a little lazy after the initial buzz.
The problem lies within your mind. You need to rewire your mind and change the way you feel about exercise. Our subliminal messages go to your subconscious mind to do this. They will rewire your mind from the inside out to make you more committed and driven towards reaching your goal of ripped abs.
They will help you to stay committed and focused where previously you would of slacked off or lost interest. They will boost your motivation to exercise more than ever before, specifically helping to train your abdominal muscles harder than ever before. You will put in that extra effort required to go beyond being fit and healthy to actually getting ripped abdominal muscles and a toned body.
These message will ultimately change your attitude and focus when you workout your abs during your normal body building routine. You will still have to put it some "sweat equity" to see results, that means maintaining a regular workout schedule and eating a healthy diet, however, you will feel compelled to work out harder, and really focus on your abs in a way you've never done before.
Imagine a Future With Ripped Abs
Imagine yourself with gorgeous ripped abs hard and tense, and how good it feels knowing you worked hard and achieved the look you've wanted for so long and it gives you a renewed sense of confidence in yourself that also carries over to other parts of your life.
Imagine yourself training hard every day and your dedication and attention to detail. This brings you an increased sense of pride in the hard work you've done, you appreciate your efforts and are a much happier person overall.
Focus on your clearly defined six pack and immediately you notice how eager you are to give it your all to maintain your new look, and you enjoy the admiration and attention you get from others who can't help but notice your ripped abs.
All of this really is possible with help from our subliminal mp3s - to take your training to the next level and develop the mindset where you simply will not accept anything less than solid, ripped six pack abs!
Within a few weeks you'll find yourself really focusing on developing your six pack in a natural but dedicated workout like never before!
Download this subliminal today and train like never before to achieve rock hard six pack abs!
Listen To Our Sample Tracks
Each of our albums contains 5 tracks; Ocean, Fire, Wind, Thunderstorm, and a completely Silent track.
These 5 tracks contain the same affirmations (which you can see to the right) - we include 5 different tracks purely to give a variety of sounds for you to choose from if you prefer one type over another.
Select a track below to hear a 20 second sample:
* These samples are representative of what you will hear but do not contain any subliminal messages.
Affirmations In This Recording
I have ripped abs
I have a clearly defined six pack
My abs are getting bigger every day
My abs are constantly developing
I am committed to working on my abs
I am focused on developing a six pack
My abs grow stronger and bigger each time I workout
My stomach muscles are hard and tense
I am converting fat into muscle on my stomach
I train hard every day and am dedicated to getting six pack abs
Fitness & Exercise
Save Up To 50%
Buy 3 Albums Save 10%
Buy 5 Albums Save 20%
Buy 10 Albums Save 30%
Buy 20 Albums Save 40%
Buy 30 Albums Save 50%
60 Day Money Back Guarantee
[ Close ]
Download 3 Subliminal Albums Worth $44.91
+ Our Exclusive eBook Completely FREE!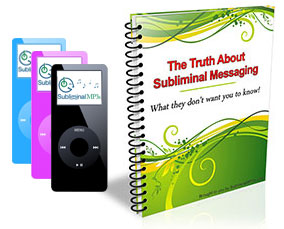 Join our newsletter and receive amazing, exclusive, benefits:
3 Subliminal Premium Downloads Worth $44.91
Our Free eBook: "The Truth About Subliminal Messaging"
Exclusive promotions, offers, and discounts