Confident Homosexual Male Subliminal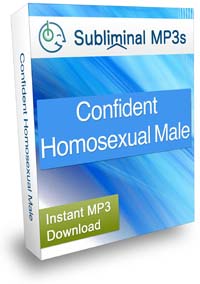 Stop letting the opinions of others keep you from enjoying your life as a confident homosexual male with the power of these subliminal messages.
Do you struggle with who you are as a gay man?
Do you get so tired of disrespectful comments made about your sexualtiy that you find it difficult not to react?
Do you envy the confidence and pride you see in other gay men and wish you could be more confident too?
You really can become a confident, proud and outgoing homosexual man. All it takes is time to reprogram how you feel about yourself. Subliminal messages in this album were created to do just that. The messages will gradually replace your current thoughts about being gay with positive thoughts that will give you the same kind of confidence and pride you see in others.
How it Works
Our subliminal mp3s will give you the extra emotional support you need to be confident and proud of being a gay man. This album has been made to help improve your confidence, and to help you to stop caring what other people think in relation to your sexuality.
Soon you'll begin to feel differently about yourself. The changes in the beginning will be subtle but strong enough to get your attention that something within you is changing. Eventually, you will no longer be so preoccupied or worried about anyone that may have a problem with you being gay. If you reacted angrily in the past, you will no longer let negative comments decide how you choose to react. You will remain cool and calm and not let it bother you.
You will notice that your confidence with your sexuality is getting stronger. You will begin to feel like going out and having a good time more often because you have a new sense of pride as a gay man.
Your old mindset will begin to fade, and as these subliminal messages take hold, you will begin to recognize the importance of standing up for yourself staying strong against prejudice and any negativity towards your sexuality, and you will come to simply love yourself for who you are.
Just Imagine a Future Where..
In just a few weeks from today you are no longer avoiding social or any other kinds of activities because you've become totally confident in yourself as a gay man. You can interact with anyone and have the natural ability to handle negativity toward your sexuality with absolute ease. This gives you a feeling of great satisfaction just knowing how much more you can enjoy all that life has to offer.
You are able to laugh at those that make remarks about your sexuality and just walk away, you feel so proud of who you are, there's no need to react to judgemental people. This confidence you now have allows you live your life freely and happily just like everyone else!
You no longer feel envious of other gay men who can be who they are with confidence and pride. That's because you have the same confidence and the same sense of pride and it feels natural to you. Your new confidence in your sexuality makes you someone who leads by example, and that means the world to you.
This really can become your reality, with a little positivity, a commitment to push yourself, and a little help from our subliminal messages. You don't have to sit in the shadows anymore. You can be who you were always meant to be, a proud confident homosexual male!
It's time to experience your life as it should be - happier, confident, proud to be gay and proud of who you are!
This album has been made for gay men. We have another album for women here: Confident Lesbian
Listen To Our Sample Tracks
Each of our albums contains 5 tracks; Ocean, Fire, Wind, Thunderstorm, and a completely Silent track.
These 5 tracks contain the same affirmations (which you can see to the right) - we include 5 different tracks purely to give a variety of sounds for you to choose from if you prefer one type over another.
Select a track below to hear a 20 second sample:
* These samples are representative of what you will hear but do not contain any subliminal messages.
Affirmations In This Recording
I am confident with my sexuality
I am gay and I am proud of it
I am a confident and outgoing at all times
I am comfortable with my sexuality
I am un-reactive and care free towards any comments about being gay
I am proud to be a gay man
I love myself for who I am
I am confident about my sexuality in all situations
I stay strong against all prejudice and negativity towards my sexuality
I am confident and happy to be a gay man
Sexuality
Save Up To 50%
Buy 3 Albums Save 10%
Buy 5 Albums Save 20%
Buy 10 Albums Save 30%
Buy 20 Albums Save 40%
Buy 30 Albums Save 50%
60 Day Money Back Guarantee
[ Close ]
Download 3 Subliminal Albums Worth $44.91
+ Our Exclusive eBook Completely FREE!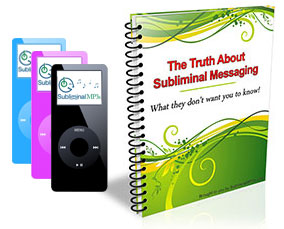 Join our newsletter and receive amazing, exclusive, benefits:
3 Subliminal Premium Downloads Worth $44.91
Our Free eBook: "The Truth About Subliminal Messaging"
Exclusive promotions, offers, and discounts