Confident Lesbian Subliminal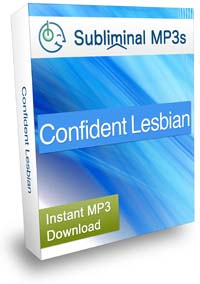 Gain the confidence to be comfortable about your sexuality with this subliminal messaging album.
Do you get stressed out whenever someone says something negative about lesbians?
Do you wish you had the ability to just walk away from those who aren't comfortable with who you are?
Do you limit your business and social activities because you're afraid of what others will say about you because you are gay?
Do you just want to live and enjoy life just like everyone else with complete confidence about your sexuality?
The intolerant beliefs of others can be traumatizing, especially if you're gay, it's no wonder you feel uncomfortable because of your sexuality.
However you don't have to live your life feeling like you don't belong or afraid to be who you are. The only difference between you and someone else who walks around proud to be a lesbian, is her mindset.
This album has been designed to give you the confidence to be yourself and stop caring what other people think about your sexuality.
This subliminal album can help you increase your confidence and become a lot more at ease about your sexuality and develop a much stronger mindset within yourself. If you can make the commitment to listen every day, soon you will begin to notice others can't "push your buttons" and get you to react to their negative comments and you are confident just to be yourself.
Soon the subliminal messages will help you to stop worrying about what others think of you and instead you will start feeling proud of being who you are and it will feel very natural for you to think this way.
These proven and powerful subliminals can change the way you feel about getting out and socializing. You will be more interested in attending events and really start to look forward to meeting people completely confident and proud of yourself as a lesbian. You will no longer dread interacting with others because this subliminal album will give you the ability to reprogram your beliefs about yourself.
Your Future?
Here's a snapshot of how your life could change once you begin listening to these subliminal messages. You will become:
Proud to be gay and confident about your sexuality in all situations, and able to walk away and ignore those who are intolerant. You will instantly feel empowered and realize how much better your life is knowing that negative comments no longer have an affect on your happiness. You will be more than capable of speaking up for yourself if you feel the need to do so. You will be very self aware and confident and it will show!
Confident socially and indifferent to people's opinions.When you are out socially and notice others are bothered that you're a lesbian you simply won't care less, you will have a new sense of pride and you will have the ability to enjoy yourself no matter what. You will be naturally self confident, you will become more outgoing and your social skills will sky-rocket!
Excited about the new possibilities in your life, your new confidence and self belief will give you the focus to go after what you really want in your life and you will feel great!
Overall you will simply be happy in your own skin, you will be completely comfortable with your sexuality. It will feel completely natural, you will move towards a much brighter, happier future, living your life how you really want to live it!.
Isn't it time for you to enjoy your life as a confident and happy with who you are?
Download this subliminal mp3 today and start being comfortable and CONFIDENT with your sexuality!
This album is intended for women, we have another album for men: Confident Homosexual Male
Listen To Our Sample Tracks
Each of our albums contains 5 tracks; Ocean, Fire, Wind, Thunderstorm, and a completely Silent track.
These 5 tracks contain the same affirmations (which you can see to the right) - we include 5 different tracks purely to give a variety of sounds for you to choose from if you prefer one type over another.
Select a track below to hear a 20 second sample:
* These samples are representative of what you will hear but do not contain any subliminal messages.
Affirmations In This Recording
I am confident with my sexuality
I am a lesbian and I am proud of it
I am a confident and outgoing person
I am at ease with my sexuality
I am proud to be gay
I am confident about my sexuality in all situations
I stay strong against all negativity towards my sexuality
I am care free and un-reactive to any comments about my sexuality
I am confident and happy to be a lesbian
I love myself for who I am
Sexuality
Save Up To 50%
Buy 3 Albums Save 10%
Buy 5 Albums Save 20%
Buy 10 Albums Save 30%
Buy 20 Albums Save 40%
Buy 30 Albums Save 50%
60 Day Money Back Guarantee
[ Close ]
Download 3 Subliminal Albums Worth $44.91
+ Our Exclusive eBook Completely FREE!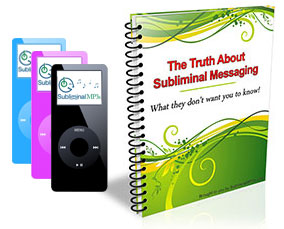 Join our newsletter and receive amazing, exclusive, benefits:
3 Subliminal Premium Downloads Worth $44.91
Our Free eBook: "The Truth About Subliminal Messaging"
Exclusive promotions, offers, and discounts