Block Out Pain Subliminal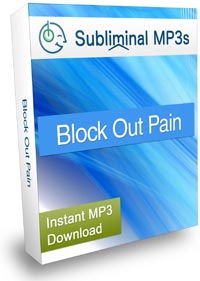 How to block out pain, become healthy, and gain control back of your life.
If you need relief from physical pain such as back pain, headaches, PMS, myalgia, stomach pain, or chronic pain of any kind then the Block Out Pain subliminal album can help you.
You may have lived with pain for years, or for a short period of time, but we know how debilitating it can be. Painkillers may not be helping, and may be causing other problems with their side effects.
We believe that you can block out pain with the power of your mind, with no side effects at all. How different would your life be if you could tap into the power of your mind, to block out your pain?
We tend to take our health for granted until something happens, it's only then do we realize just how good it feels to be healthy and free from any ailments. Naturally you are a healthy person, but something has happened to break the cycle of being healthy. Our minds are not set up to manage long-standing conditions, therefore we need a helping hand to program our minds to deal with problems that cause chronic pain.
Pain is a useful feedback mechanism to let us know when something is wrong with our body, however it can become destructive if it becomes chronic, this is when pain loses it's usefulness and starts to limit your life - but it doesn't have to forever...
Instead you can use the power of your subconscious mind and subliminal messages to reach the core of your subconscious and naturally block out pain and experience natural self healing and self-rejuvenation.
With the Block Out Pain subliminal album, you can go from chronic pain to developing a higher threshold for pain, and increase natural self healing to experience a healthy lifestyle again.
This album works in two main ways:
Block out pain naturally and easily. By learning how to do this you will effectively be taking control of your own mind and body. Being in pain is about signals being sent to your brain, you will be able to control those signals and start to lead a much healthier pain free life again.
Increase your pain threshold. By using subliminal audio to increase your pain threshold, you start to control the pain signals that are constantly being sent to your brain. This limits the amount of pain you actually feel and you will learn to live with it or eliminate it altogether.
When you begin to take back control of your own mind you will be able to do the things that make you feel happy and in control again, and stopping the problems that can occur with chronic pain.
Download this album now and experience the benefits of being able to block out pain and get on with your life.
This album works hand in hand with our pain relief subliminal album. The difference is that "Pain Relief" aims to give you relief from your pain, this "Block Out Pain" is meant more for use with longer term or chronic pain, to help you to block it out and to live with it and still leave an active lifestyle.
Listen To Our Sample Tracks
Each of our albums contains 5 tracks; Ocean, Fire, Wind, Thunderstorm, and a completely Silent track.
These 5 tracks contain the same affirmations (which you can see to the right) - we include 5 different tracks purely to give a variety of sounds for you to choose from if you prefer one type over another.
Select a track below to hear a 20 second sample:
* These samples are representative of what you will hear but do not contain any subliminal messages.
Affirmations In This Recording
I am in control of my own body and mind
I am bursting with energy every day
I control my own mind to control my pain
I have a high pain threshold
I am in control of the pain levels I experience
My ability to manage my pain is improving every day
I live an active life, free from excess pain
I am in control of everything I do
I can block out my pain with the power of my mind
My body is healthy and vibrant and free from pain
Save Up To 50%
Buy 3 Albums Save 10%
Buy 5 Albums Save 20%
Buy 10 Albums Save 30%
Buy 20 Albums Save 40%
Buy 30 Albums Save 50%
60 Day Money Back Guarantee
[ Close ]
Download 3 Subliminal Albums Worth $44.91
+ Our Exclusive eBook Completely FREE!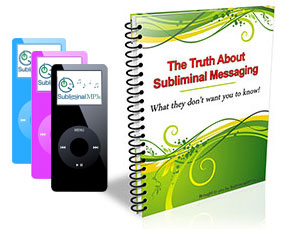 Join our newsletter and receive amazing, exclusive, benefits:
3 Subliminal Premium Downloads Worth $44.91
Our Free eBook: "The Truth About Subliminal Messaging"
Exclusive promotions, offers, and discounts