Ego Control Subliminal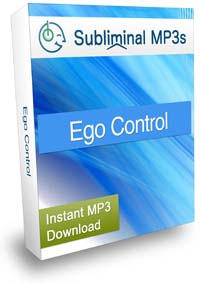 Do you have a big ego? Is your ego out of control? Does your ego cause problems for you or are you constantly craving attention, and trying to live up to your ego?
A little ego is healthy, however it can get out of control. People who are too egotistic can actually be seen as insecure - always having to brag and tell people of their accomplishments and achievements. This is often seen as a cover up for deeper insecurities, and people can see right through it. It can also be boring for someone to listen to all of your successes all of the time - people will like you more and open up to you more if you can have a natural conversation, or even talk about them instead of you all the time.
Truly confident people are in control of their egos. They have a natural level of confidence, and a healthy level of self esteem. They know they are successful and confidence and this shines though - they don't need to tell the world - people can naturally see it.
This album will help you to control your ego, and instead develop this natural level of confidence of self esteem. It contains mixed subliminal messages about ego control, and also messages from 2 of our most popular albums; high self esteem and boost self confidence.
Just as a truly rich man does not need to tell you he is rich, those with natural self esteem and confidence do not need to boast. Learn how to control your ego and let your natural self confidence shine though with these subliminal messages.
Listen To Our Sample Tracks
Each of our albums contains 5 tracks; Ocean, Fire, Wind, Thunderstorm, and a completely Silent track.
These 5 tracks contain the same affirmations (which you can see to the right) - we include 5 different tracks purely to give a variety of sounds for you to choose from if you prefer one type over another.
Select a track below to hear a 20 second sample:
* These samples are representative of what you will hear but do not contain any subliminal messages.
Affirmations In This Recording
I have my ego under control
I always keep control of my ego
I have a strong level of ego control
I have strong control over my ego
I have a healthy level of self esteem
I have an abundance of natural self esteem
I am naturally confident
People see me as naturally confident
I am always confident within myself
My natural confidence and self esteem always shine through
Boost Confidence
Save Up To 50%
Buy 3 Albums Save 10%
Buy 5 Albums Save 20%
Buy 10 Albums Save 30%
Buy 20 Albums Save 40%
Buy 30 Albums Save 50%
Most Popular
60 Day Money Back Guarantee
[ Close ]
Download 3 Subliminal Albums Worth $44.91
+ Our Exclusive eBook Completely FREE!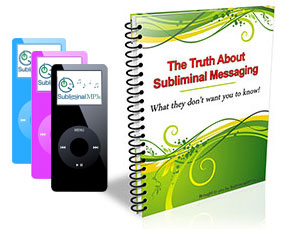 Join our newsletter and receive amazing, exclusive, benefits:
3 Subliminal Premium Downloads Worth $44.91
Our Free eBook: "The Truth About Subliminal Messaging"
Exclusive promotions, offers, and discounts