Be More Persistent Subliminal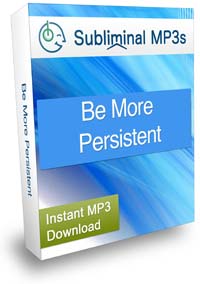 Be more persistent in life with help from these powerful subliminal messages.
Persistence is one of the great keys to success. Henry Ford had it and built the Ford Motor Company, Tiger Woods has it and practiced his game no matter what setbacks he suffered, Michael Jordan had it and practiced to become the greatest basketball player ever.
So many people quit when the going gets tough. Persistence, time and time again, is the thing which seperates the winners from the losers. People who are persistent go further in life, they have more successful careers, they get their ideal partner, they get to where they want to be socially, financially, and meet their life goals. These people don't stop trying until they finally meet success.
With this album you can become one of them. It will dramatically change your self beliefs and make you view the world differently. Instead of giving up when things get difficult, or distracted by something else you will continue at all costs.
You will get fired up by failure and try even harder next time. You will start to say no to rejection and come back again. Eventually you won't even feel the rejection: everything will just be feedback. You will persist no matter what and never give up on your dreams and plans.
All this is possible and more with the deep changes these subliminal mp3s will make in your mind.
Listen To Our Sample Tracks
Each of our albums contains 5 tracks; Ocean, Fire, Wind, Thunderstorm, and a completely Silent track.
These 5 tracks contain the same affirmations (which you can see to the right) - we include 5 different tracks purely to give a variety of sounds for you to choose from if you prefer one type over another.
Select a track below to hear a 20 second sample:
* These samples are representative of what you will hear but do not contain any subliminal messages.
Affirmations In This Recording
I am always persistent
I am a naturally persistent person
My persistence brings me success
I am persistent in all areas of my life
I stay persistent when things get tough
I achieve my goals because I am persistent
I keep persisting until I reach my goal
My persistence is unbreakable
I stay persistent against all setbacks
I am successful in everything I pursue because of my persistence
Boost Confidence
Save Up To 50%
Buy 3 Albums Save 10%
Buy 5 Albums Save 20%
Buy 10 Albums Save 30%
Buy 20 Albums Save 40%
Buy 30 Albums Save 50%
Most Popular
60 Day Money Back Guarantee
[ Close ]
Download 3 Subliminal Albums Worth $44.91
+ Our Exclusive eBook Completely FREE!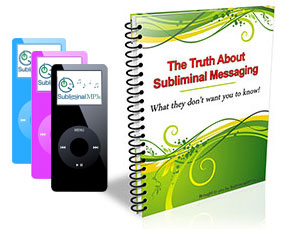 Join our newsletter and receive amazing, exclusive, benefits:
3 Subliminal Premium Downloads Worth $44.91
Our Free eBook: "The Truth About Subliminal Messaging"
Exclusive promotions, offers, and discounts