Affluenza Epidemic Treatment Subliminal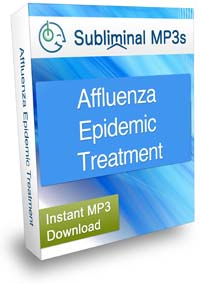 Affluenza is defined as the over-consumption of products. To put this simply it is a condition which as arisen because of our consumer society. We are driven to spend, to want the latest fashions, - simply put it is a passion for shopping...
...but it can get out of hand... In it's worst form we are never satisfied - we constantly strive for more, at any expense - literally: Our bank accounts and even the environment. Affluenza can take over your life - perhaps it already is. However, this does not always have to be the case.
Our subliminal messages will rewire your mind to help you get over your affluenza. It will help you to see what is really important in your life rather than just material possessions. It will also lessen your cravings, and drive to go shopping, and your desire to acquire the latest products.
Our album will help you to see clearly and cut back on unnecessary spending and help you stick to a realistic budget.
If you really want to overcome affluenza then our affluenza epidemic treatment album will help you to get started, it will make powerful and lasting changes within your mind to give you the best chance of success.
Listen To Our Sample Tracks
Each of our albums contains 5 tracks; Ocean, Fire, Wind, Thunderstorm, and a completely Silent track.
These 5 tracks contain the same affirmations (which you can see to the right) - we include 5 different tracks purely to give a variety of sounds for you to choose from if you prefer one type over another.
Select a track below to hear a 20 second sample:
* These samples are representative of what you will hear but do not contain any subliminal messages.
Affirmations In This Recording
I am free from affluenza
I am in control of my shopping
I am a sensible shopper
I am satisfied with what I have
I am naturally happy and satisfied with my life
I am happy with what I have in life
I am free from my shopping and spending habits
I am naturally rational and logical
I am a rational shopper
I am in control of my impulses at all times
Overcome Addictions
Save Up To 50%
Buy 3 Albums Save 10%
Buy 5 Albums Save 20%
Buy 10 Albums Save 30%
Buy 20 Albums Save 40%
Buy 30 Albums Save 50%
Most Popular
60 Day Money Back Guarantee
[ Close ]
Download 3 Subliminal Albums Worth $44.91
+ Our Exclusive eBook Completely FREE!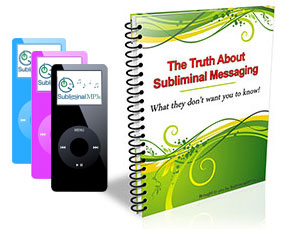 Join our newsletter and receive amazing, exclusive, benefits:
3 Subliminal Premium Downloads Worth $44.91
Our Free eBook: "The Truth About Subliminal Messaging"
Exclusive promotions, offers, and discounts