Exams Success Subliminal
Train your brain and achieve exam success with the power of subliminal messages.
This unique subliminal mp3 album contains a mixture of affirmations to help you to rewire your mind in several ways to help you achieve success in your exams.
It will improve your general level of concentration. You can use the album while you study for an instant boost, or with prolonged exposure there will be lasting positive changes to your levels of concentration.
You will want to study, you won't see it as a chore, but as a positive thing you should do to get good results. You will want to get the highest grades possible and to improve yourself.
You will process information faster, and won't have to re-read things as much. Your mind will be clear and you will just take information in naturally.
Lastly this album will help your memory. You will store information much more efficiently, and you will be able to recall it when you need to.
Download this album today and give yourself the best chance possible of doing well in your exams!
Listen To Our Sample Tracks
Each of our albums contains 5 tracks; Ocean, Fire, Wind, Thunderstorm, and a completely Silent track.
These 5 tracks contain the same affirmations (which you can see to the right) - we include 5 different tracks purely to give a variety of sounds for you to choose from if you prefer one type over another.
Select a track below to hear a 20 second sample:
* These samples are representative of what you will hear but do not contain any subliminal messages.
Affirmations In This Recording
I am successful in exams
I always do well on exams
I always concentrate fully when in an exam or studying
I focus 100% when studying
I enjoy studying
My studies are important to me
I want to study and reach my highest potential
I process information efficiently
I remember and recall everything I learn
My mind is clear and I study and take in information naturally
Learning & Education
Save Up To 50%
Buy 3 Albums Save 10%
Buy 5 Albums Save 20%
Buy 10 Albums Save 30%
Buy 20 Albums Save 40%
Buy 30 Albums Save 50%
Most Popular
60 Day Money Back Guarantee
[ Close ]
Download 3 Subliminal Albums Worth $44.91
+ Our Exclusive eBook Completely FREE!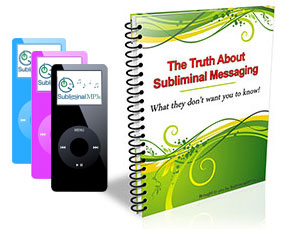 Join our newsletter and receive amazing, exclusive, benefits:
3 Subliminal Premium Downloads Worth $44.91
Our Free eBook: "The Truth About Subliminal Messaging"
Exclusive promotions, offers, and discounts