Improve Spelling Subliminal
Improve your spelling and improve your writing skills with these subliminal messages.
If you are committed to improving your education, and developing your mind then this subliminal album will help do exactly this. It helps in several ways to improve your spelling ability.
It will make you more focused and help you to concentrate to a deeper level. You will not make careless spelling mistakes anymore.
Your memory will improve. Once you have learnt a word you will spell it correctly forever.
You will have an enhanced learning capacity. Your mind will take in new information easier, and it will be easier for you to learn how to spell new words - the information will go in first time.
Use this album once per day for 20-30 minutes and you should see improvements within a week. You can also use it while you write / study to make sure the messages are fresh in your mind.
Listen To Our Sample Tracks
Each of our albums contains 5 tracks; Ocean, Fire, Wind, Thunderstorm, and a completely Silent track.
These 5 tracks contain the same affirmations (which you can see to the right) - we include 5 different tracks purely to give a variety of sounds for you to choose from if you prefer one type over another.
Select a track below to hear a 20 second sample:
* These samples are representative of what you will hear but do not contain any subliminal messages.
Affirmations In This Recording
I am accurate at spelling
My spelling is extremely accurate
I am a fast learner
I have an excellent memory
I love learning grammar and spelling rules
I take in information first time
I have an enhanced learning capacity
I easily learn and remember new words
I have an excellent spelling record
I have an excellent understanding of language
Learning & Education
Save Up To 50%
Buy 3 Albums Save 10%
Buy 5 Albums Save 20%
Buy 10 Albums Save 30%
Buy 20 Albums Save 40%
Buy 30 Albums Save 50%
Most Popular
60 Day Money Back Guarantee
[ Close ]
Download 3 Subliminal Albums Worth $44.91
+ Our Exclusive eBook Completely FREE!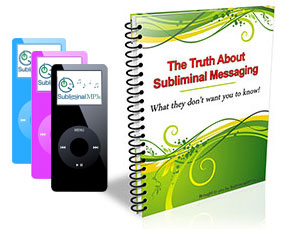 Join our newsletter and receive amazing, exclusive, benefits:
3 Subliminal Premium Downloads Worth $44.91
Our Free eBook: "The Truth About Subliminal Messaging"
Exclusive promotions, offers, and discounts