Improve Your Dancing Subliminal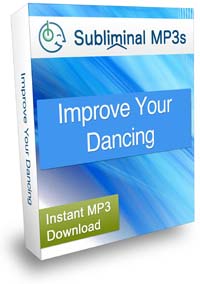 Do you love dancing and want to improve? Do you want to push your dancing to your maximum potential? Perhaps you even want to become a professional dancer?
If these are your goals then you are in the right place. Our album is not magic, but it works in a simple way to give you an advantage, to focus your mind on your dancing, and give you the best chance of success.
You will have more drive and ambition than ever. You will reach for the sky and acquire a burning desire to be the best and improve your dancing ability as much as possible. This desire alone will push you further than ever.
It will also align your subconscious mind to focus on your dancing. You will focus and concentrate harder and for longer while practicing.
It will give you a "dancer's mind". You will be able to understand and accomplish complex series of movements without difficulty. You will need to be shown things less, and need to practice less until you perfect each new technique you learn.
This set of mp3s is meant as an aid to your practice. It won't teach you to dance on it's own. However, if you are practicing then it will give you a boost and an advantage to help you reach the top.
Get started with this album today and achieve your ultimate potential as a dancer
Listen To Our Sample Tracks
Each of our albums contains 5 tracks; Ocean, Fire, Wind, Thunderstorm, and a completely Silent track.
These 5 tracks contain the same affirmations (which you can see to the right) - we include 5 different tracks purely to give a variety of sounds for you to choose from if you prefer one type over another.
Select a track below to hear a 20 second sample:
* These samples are representative of what you will hear but do not contain any subliminal messages.
Affirmations In This Recording
I am a talented dancer
I love dancing
I will dance at a top level
I put everything into my dancing
I will reach my ultimate potential in dancing
I take my dance practice and training seriously
I focus and concentrate deeply while dancing
I take in new dance steps and movements first time
I am a natural dancer and a fast learner
I am a perfectionist towards my dancing
Music & Arts
Save Up To 50%
Buy 3 Albums Save 10%
Buy 5 Albums Save 20%
Buy 10 Albums Save 30%
Buy 20 Albums Save 40%
Buy 30 Albums Save 50%
Most Popular
60 Day Money Back Guarantee
[ Close ]
Download 3 Subliminal Albums Worth $44.91
+ Our Exclusive eBook Completely FREE!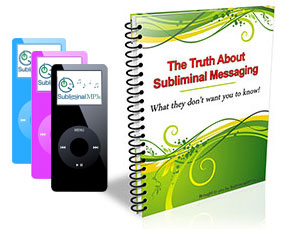 Join our newsletter and receive amazing, exclusive, benefits:
3 Subliminal Premium Downloads Worth $44.91
Our Free eBook: "The Truth About Subliminal Messaging"
Exclusive promotions, offers, and discounts