Learn To Play The Trumpet Subliminal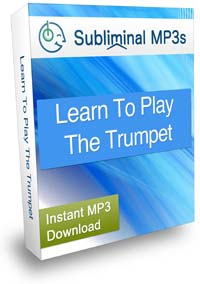 Learn to play the trumpet and enhance your ability with our influential subliminal messages.
Our subliminal mp3s send positive statements directly into your mind to help you to improve your ability to play the trumpet. This is a learning aid, rather than a complete learning system. You won't be able to fluently play the trumpet after just listening to this album once as if by magic.
It simply shortens your learning curve and speeds up the rate at which you can learn and process information. It acts as a learning aid only - you still need to practice as normal, but the gradual changes in your subconscious mind will help you to absorb information a lot easier.
With regular use you will see various improvements:
You will start to enjoy your practice like never before. You will feel much more motivated and your committment to practice will be stronger than ever.
You will also notice a real improvement in your focus. If you easily get distracted from practice, or perhaps easily bored then these subliminal messages will help you to stay focused for long periods without being distracted.
Your understanding of music will improve - things which you have found tough to understand will sink into your mind and you will interpret complex musical information much easier..
These messages will also boost your memory power. You will store information "first time round", and need less repetition before you understand and are able to remember, and can move on.
If you really want to improve your trumpet playing level to your maximum potential then our subliminal mp3s will give you the boost you need to become the best you possibly can.
For best results listen to the album once per day, ideally just before your practice so the messages are fresh in your mind.
This album is part of our Music and Arts album selection, which also includes learn violin guitar, saxophone, piano and more, as well as improving you dancing ability and singing voice.
Listen To Our Sample Tracks
Each of our albums contains 5 tracks; Ocean, Fire, Wind, Thunderstorm, and a completely Silent track.
These 5 tracks contain the same affirmations (which you can see to the right) - we include 5 different tracks purely to give a variety of sounds for you to choose from if you prefer one type over another.
Select a track below to hear a 20 second sample:
* These samples are representative of what you will hear but do not contain any subliminal messages.
Affirmations In This Recording
I am a talented trumpet player
I have a natural ability to play the trumpet
Playing the trumpet comes naturally to me
I take my trumpet practice seriously
I love playing my trumpet
I take in new information quickly
I am a naturally fast learner
I give 100% dedication and focus to my trumpet practice
My trumpet playing is at a top level
I constantly push myself to the next level in my trumpet playing
Music & Arts
Save Up To 50%
Buy 3 Albums Save 10%
Buy 5 Albums Save 20%
Buy 10 Albums Save 30%
Buy 20 Albums Save 40%
Buy 30 Albums Save 50%
Most Popular
60 Day Money Back Guarantee
[ Close ]
Download 3 Subliminal Albums Worth $44.91
+ Our Exclusive eBook Completely FREE!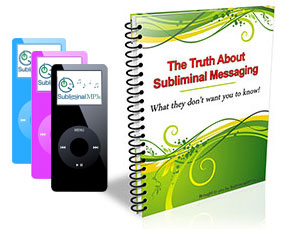 Join our newsletter and receive amazing, exclusive, benefits:
3 Subliminal Premium Downloads Worth $44.91
Our Free eBook: "The Truth About Subliminal Messaging"
Exclusive promotions, offers, and discounts