Art of War Mindset Subliminal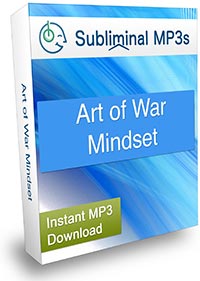 Acquire an "Art of War Mindset" mindset and incorporate these principles into your life more naturally with this powerful subliminal album.
This subliminal art of war mp3 has been inspired by the timeless classic work on "warfare", success, and strategical mindset ever written - The Art of War, by Sun Tzu.
Whether you want to use these principles in business, in sports and athletics, socially, or to pursue personal growth or personal goals, this unique subliminal audio will help you to acquire this winning, competitive, and strategic mindset!
The subliminal messages in this album work in several ways:
Firstly it will change the way you think on a deeper level. You will frame the world in a different way. You will find yourself naturally thinking in "Art of War Mode": You will see problems and challenging situations as a "battlefield", as a "game", and you will find yourself thinking "what would the art of war recommend here?" and "how can I apply the principles of the art of war into this situation?"
You will also find yourself thinking much more strategically. Rather than always being direct and going straight for what you want openly... you will think first, and analyze whether that really is the best course of action, and think if there is an alternative, better route to your goal without exposing your wishes (and perhaps your weaknesses?) openly.
It will help you to know yourself. The art of war states that you need to know yourself inside out. You need to know your strengths and weaknesses, and only then can you plan your "attack" - so as to minimize your weaknesses, and maximize your strengths.
It will also help you to "know your enemy". In our modern times it is not really always a case of an actual "enemy", but this mindset will help you to think about the people or situations you are up against - and their weaknesses and strengths, and again, to think strategically about the best course of action.
Finally it will make you driven and competitive in all situations. You won't just want to "do well", you will be driven to win, not to come second, but to take first place. This competitive mindset will make you more outgoing, and more driven, and because of this, more successful than ever before.
The art of war is one of the most popular books of all time, this is because although it was written over 2,400 years ago it still holds many truths and principles which can be applied to modern life.
Many top business executives and entrepreneurs studied the book and used it's principles to climb to the top, and it is now a much respected "business success bible" as a handbook on warfare... but it doesn't end there, the principles in this book can be applied into all areas of your life - from dating, to pursuing personal challenges, from standing up to bullying and widening your social circle, and simply commanding authority and respect in all areas of your life.
The art of war is arguably the ultimate "success mindset", it will turn you into a driven, unstoppable, strategically thinking successful person, in all areas of your life.
Download our art of war subliminal mp3s today - stop being walked all over, change your mindset, and change your life to take the success you deserve!
Listen To Our Sample Tracks
Each of our albums contains 5 tracks; Ocean, Fire, Wind, Thunderstorm, and a completely Silent track.
These 5 tracks contain the same affirmations (which you can see to the right) - we include 5 different tracks purely to give a variety of sounds for you to choose from if you prefer one type over another.
Select a track below to hear a 20 second sample:
* These samples are representative of what you will hear but do not contain any subliminal messages.
Affirmations In This Recording
I naturally embody the art of war mindset
I naturally apply principles from the art of war into my life
I naturally think strategically about all challenges I face
I always think about principles from the art of war when in tough new situations
I apply principles from the art of war when I am in competition with anyone in any situation
I am a naturally strategic, and logical thinker
I truly know myself inside out
I know and understand all of my strengths and weaknesses
I think deeply about my enemies and opponents and their strengths and weaknesses
I am naturally competitive and driven to succeed in all situations
Financial & Business Success
Save Up To 50%
Buy 3 Albums Save 10%
Buy 5 Albums Save 20%
Buy 10 Albums Save 30%
Buy 20 Albums Save 40%
Buy 30 Albums Save 50%
60 Day Money Back Guarantee
[ Close ]
Download 3 Subliminal Albums Worth $44.91
+ Our Exclusive eBook Completely FREE!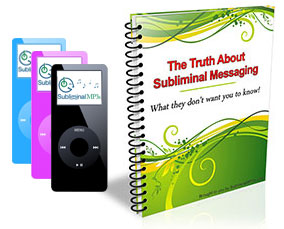 Join our newsletter and receive amazing, exclusive, benefits:
3 Subliminal Premium Downloads Worth $44.91
Our Free eBook: "The Truth About Subliminal Messaging"
Exclusive promotions, offers, and discounts