Develop Leadership Skills Subliminal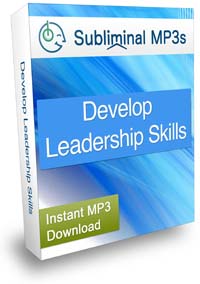 Achieve greater success in your life, this powerful subliminal messaging album will help you develop strong leadership skills.
Do you often wish you had the confidence to lead and inspire others?
Do you want to move up in your career but your leadership skills could use a lot of work?
Do you find yourself unable to remain calm and focused when you're under stress?
Do you dream of being a manager or supervisor known for being a strong confident leader but you just getting started?
Some people seem to be born leaders full of confidence. You've seen them, they walk into a room and all eyes are on them, they just seem to have natural leadership abilities and that's something you have to be born with right? Well, not exactly. They weren't born that way, but what they do have is an almost 100% belief in themselves to be great leaders.
Beliefs like this become a part of their subconscious mind and eventually dominate their thinking.
If you hear a specific set of thoughts over and over again eventually you'll believe those thoughts to be true and you'll act accordingly. Thanks to subliminal messages you can develop leadership skills by simply listening to carefully created messages for just 30 minutes every day.
This is exactly how this album works, to instill in you the natural characteristics inherent in all natural leaders. Your confidence will be boosted and your self belief will become rock solid. You will develop the ability to inspire people and to motivate them to achieve their goals and complete their tasks. A true leader is like a rock in stormy seas - you will "keep your head", stay calm, and in control when others panic.
You Can Become a Leader Too!
You won't have to spend several years trying to develop leadership skills. In fact, within 3 to 4 days of listening your thoughts will begin to change and you'll find yourself becoming more and more confident in your ability to lead and motivate others.
See yourself as a natural leader effortlessly leading people, you will be the "go to" person others look to for guidance and you become one of the most valued employees your company can't afford to lose.
Step back for a moment and imagine yourself no longer afraid to step up and take the lead during chaotic situations. You're no longer standing on the sidelines watching, you are in control, calm and conducting yourself like a natural leader. You are aware of your improved status among your peers and feel confident in your ability to move up in your career and in other areas of your life.
Look at yourself motivating and inspiring others to be the best they can be, this gives you a great sense of satisfaction knowing your leadership will mean higher productivity from your employees, leading to higher income and job security for you.
If you can visualize yourself in these scenarios then it is really possible. This is the first spark in your mind and subliminal audio will build on these mental images and turn them into a reality.
This subliminal messaging album will reprogram your thoughts directly to your subconscious mind to help you become the leader you've always wanted to be.
The reprogramming works, but you have to be willing to make changes. When you find yourself in a situation where the skills of a leader is needed you may suddenly feel the impulse to take control. It may feel odd at first, but that's okay. Trust your instincts and go for it. Keep listening and within a few weeks you'll become that confident natural leader ready to move up and enjoy a lot more success!
Become a leader today; take the first step towards a high flying career and enhance your life skills with the help of this album!
Listen To Our Sample Tracks
Each of our albums contains 5 tracks; Ocean, Fire, Wind, Thunderstorm, and a completely Silent track.
These 5 tracks contain the same affirmations (which you can see to the right) - we include 5 different tracks purely to give a variety of sounds for you to choose from if you prefer one type over another.
Select a track below to hear a 20 second sample:
* These samples are representative of what you will hear but do not contain any subliminal messages.
Affirmations In This Recording
I am a natural leader
I am known for my leadership skills
My leadership qualities are constantly developing
I effortlessly lead people
I naturally inspire and motivate people
I always lead by example
I am naturally confident and fully believe in myself
I stay calm and in control at all times
I am a strong and confident natural leader
I feel comfortable and confident when leading people
Financial & Business Success
Save Up To 50%
Buy 3 Albums Save 10%
Buy 5 Albums Save 20%
Buy 10 Albums Save 30%
Buy 20 Albums Save 40%
Buy 30 Albums Save 50%
60 Day Money Back Guarantee
[ Close ]
Download 3 Subliminal Albums Worth $44.91
+ Our Exclusive eBook Completely FREE!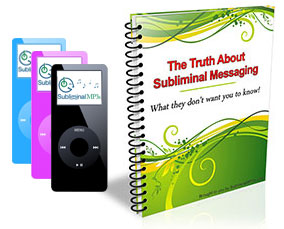 Join our newsletter and receive amazing, exclusive, benefits:
3 Subliminal Premium Downloads Worth $44.91
Our Free eBook: "The Truth About Subliminal Messaging"
Exclusive promotions, offers, and discounts