Beach Body Confidence (Women) Subliminal
Develop a solid core of internal confidence so that you feel great on the beach, and can enjoy it to the full.
Do you worry about what other people will think of you in your swimming costume?
Do you hate the thought of having hundreds of people seeing you on the beach?
Would you like to exude a natural confidence in your body and actually really enjoy the beach for a change?
Summer is here, and it might be too late to get to your ideal physical weight, but it is not to late to develop a rock solid inner confidence and mental attitude.
Two women on the beach might have almost identical physical figures, and while one tries to hide it, is embarrassed, feels nervous and self conscious, and ultimately doesn't enjoy her experience, the other woman just exudes a natural confidence, she has an abundant level of self esteem, she accepts her body, she loves it, and her confidence shines through - she makes the most of her time, and enjoys the beach to the full!
Which woman would you rather be?
If you want to be the one who is happy with her body - then this album will help you!
This subliminal album contains carefully chosen messages which aim to change your core beliefs about your body. For years you have been comparing yourself to other women, perhaps your partner never told you how beautiful your body is, and now you're having trouble believing that your body deserves to be showed, proudly!
The messages on this album will gradually change your negative body image into a positive one. They will instill within you the same types of self beliefs, thoughts about, and attitudes towards your body.
You will accept your body how it is, and begin to really love it. You will enjoy wearing your swimsuit, and above all, you will feel comfortable on the beach.
Your confidence will show - and you know that only a confident woman is an attractive woman.
You will stop thinking about what others think of your body. You will be free to enjoy the day on the beach the way you're supposed to. No more hiding and covering your body - you're there to enjoy!
This album will make this year on the beach different - you will have a natural confident energy, you will enjoy the beach much more and you will thrive on the atmosphere.
Download this album now to get the most from your holiday and spend your time on the beach without regrets!
To maximize the effects of this album, combine it with our Boost Self Confidence subliminal album - they go hand in hand.
Listen To Our Sample Tracks
Each of our albums contains 5 tracks; Ocean, Fire, Wind, Thunderstorm, and a completely Silent track.
These 5 tracks contain the same affirmations (which you can see to the right) - we include 5 different tracks purely to give a variety of sounds for you to choose from if you prefer one type over another.
Select a track below to hear a 20 second sample:
* These samples are representative of what you will hear but do not contain any subliminal messages.
Affirmations In This Recording
I have a great body
I look great in my swimsuit
I look fantastic in a bikini
Everyone admires my body
I feel comfortable within myself on the beach
I have the perfect beach body
Other people are jealous of my perfect beach body
I love my body, I feel and look great
I have an abundance of confidence in my body
I feel sexy and send out a confident sexual energy
Weight Loss
Save Up To 50%
Buy 3 Albums Save 10%
Buy 5 Albums Save 20%
Buy 10 Albums Save 30%
Buy 20 Albums Save 40%
Buy 30 Albums Save 50%
60 Day Money Back Guarantee
[ Close ]
Download 3 Subliminal Albums Worth $44.91
+ Our Exclusive eBook Completely FREE!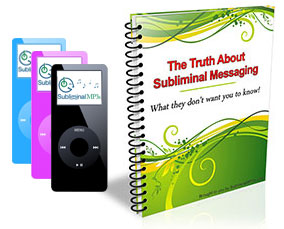 Join our newsletter and receive amazing, exclusive, benefits:
3 Subliminal Premium Downloads Worth $44.91
Our Free eBook: "The Truth About Subliminal Messaging"
Exclusive promotions, offers, and discounts