Be Happy Subliminal
Wash away your blues and be happy with our powerful subliminal messages.
This subliminal album is one of our simplest, but also our most powerful. This album can be used at any time you need it and it works in several ways:
Primarily it will put a smile on your face and pick you up if you are feeling down or upset.
It will make you think of the good things in your life and be grateful for them, rather than thinking of the bad.
It will make you think of all the possibilities that lay ahead of you, and help you to look forward to the future and help you to think much more optimistically.
It will balance your mind and help you to think rationally and clearly - to realize that not everything is bad and that there are plenty of things to be happy about.
The simple positive suggestions within this album are designed to lift your mood and make you happy. It is not a complete, or instant solution to your problems (there is no such thing!), but over time you will be more positive, and a happier person.
This album is quite fast acting. When you first start listening you will notice the effects straight away. Your mood will lift, and you will feel more positive, and happier about your future. You will stop dwelling on the negative and start to think more pro-actively. Over the longer term you will find yourself naturally thinking this way all of the time - you will have a natural happy and upbeat attitude, and you will find it takes a lot more to upset you - you will be more balanced, and happier in all areas of your life.
Forget anti-depressants, try this natural solution first - change your outlook on life and simply BE HAPPY with this unique subliminal mp3 album!
This album works hand in hand with our positive attitude and stop your worrying albums to help you look on the bright side of life, forget about your worries, and lead a happy life.
Listen To Our Sample Tracks
Each of our albums contains 5 tracks; Ocean, Fire, Wind, Thunderstorm, and a completely Silent track.
These 5 tracks contain the same affirmations (which you can see to the right) - we include 5 different tracks purely to give a variety of sounds for you to choose from if you prefer one type over another.
Select a track below to hear a 20 second sample:
* These samples are representative of what you will hear but do not contain any subliminal messages.
Affirmations In This Recording
I am happy
I am naturally happy all of the time
I have a natural internal happiness
I always look on the bright side of life
I lead a happy life
I have so many good things in my life
I am grateful for all the good things in my life
I have limitless possibilities in my life
I naturally think optimistically
I have an optimistic, happy and positive outlook on life
Positivity
Save Up To 50%
Buy 3 Albums Save 10%
Buy 5 Albums Save 20%
Buy 10 Albums Save 30%
Buy 20 Albums Save 40%
Buy 30 Albums Save 50%
60 Day Money Back Guarantee
[ Close ]
Download 3 Subliminal Albums Worth $44.91
+ Our Exclusive eBook Completely FREE!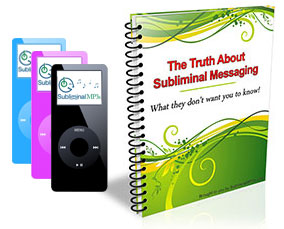 Join our newsletter and receive amazing, exclusive, benefits:
3 Subliminal Premium Downloads Worth $44.91
Our Free eBook: "The Truth About Subliminal Messaging"
Exclusive promotions, offers, and discounts