Stop Your Worrying Subliminal
Stop worrying all the time and learn to enjoy life using this unique subliminal album.
Do you often worry about things that turn into nothing?
Do your fear that your family members and friends avoid being around you or letting you know where and with whom they are?
Do you want to break free from worrying and to become a cheerful, carefree person that people want to spend time with?
Some people are naturally just carefree and "happy go lucky". While you are worrying these people are relaxing, enjoying themselves and looking on the bright side of life. Worrying about something won't make it go away, so when a problem does arrive you are no better equipped to deal with it than someone who wasn't worrying - but you can't help it.
You know that your worries only hold you back in life. They stop you from seeing the positive, from seeing new opportunities, and may even damage your relationships or your social life: people like those who are confident, relaxed, easy going, and happy - all traits which your worry will slowly eat away.
The reason why you worry when others don't is in your subconscious - it has stored and built on negative patterns that prevent you from seeing the bright side.
This can be changed - and easily!
The same way your negative thought patterns were built, you can train your brain to see the positive side of situations that you now worry about - by repetition of statements that will undo the unwanted effects and establish a new, positive pattern. Just imagine yourself being able to rejoice a situation that you now fear - can you?
Our subliminal album contains carefully chosen positive statements that will directly enter your subconscious, creating a new path in your mind so that you'll gradually become more relaxed and worry-free. Precisely, it will help you to:
Understand and accept the positive side of people and situations you (or people close to you) are encountering. You will naturally start looking for the good in any situation, and imagining a positive instead of negative outcome.
Become someone people will love to hang with. You will gradually move from being someone who is constantly looking for reasons NOT to do something, to someone who is encouraging and supportive. Because of your positivity people will spontaneously want to be around you.
Become free from stress and worry and able to enjoy life to the fullest. Your constant struggle with worry and fear will disappear. You will become someone who is relaxed, who enjoys life and always sees its positive side.
Do something about this before it gets too late - use our subliminal messages to target your mind with happy and positive thoughts, and stop your worrying today.
This album works well when combined with our develop a positive attitude and be happy albums.
Listen To Our Sample Tracks
Each of our albums contains 5 tracks; Ocean, Fire, Wind, Thunderstorm, and a completely Silent track.
These 5 tracks contain the same affirmations (which you can see to the right) - we include 5 different tracks purely to give a variety of sounds for you to choose from if you prefer one type over another.
Select a track below to hear a 20 second sample:
* These samples are representative of what you will hear but do not contain any subliminal messages.
Affirmations In This Recording
I am worry free
My worries are melting away
I am free from stress and worry
I always look for the positive in any situation
I always look on the bright side of life
I am mentally strong
I deal with whatever life throws at me
I see an opportunity in any sitaution
I am positive, happy and proactive
I am always relaxed and easy going
Positivity
Save Up To 50%
Buy 3 Albums Save 10%
Buy 5 Albums Save 20%
Buy 10 Albums Save 30%
Buy 20 Albums Save 40%
Buy 30 Albums Save 50%
60 Day Money Back Guarantee
[ Close ]
Download 3 Subliminal Albums Worth $44.91
+ Our Exclusive eBook Completely FREE!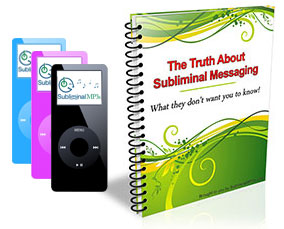 Join our newsletter and receive amazing, exclusive, benefits:
3 Subliminal Premium Downloads Worth $44.91
Our Free eBook: "The Truth About Subliminal Messaging"
Exclusive promotions, offers, and discounts