Get Good Luck Subliminal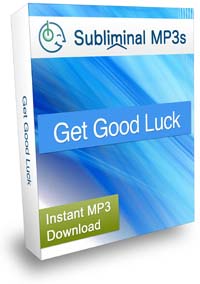 Bring good luck into your life, and become someone who is just "naturally lucky" with help from this unique subliminal audio album!
Are you naturally unlucky?
Do you never seem to get an easy break in life?
Do you wish you could sail through life effortlessly, with luck on your side?
Do you wonder how some people, perhaps your friends, get all the good luck in life, while you seem to attract bad luck constantly?
Your luck can change, your life doesn't have to be a luckless struggle forever. You can change your mindset, change how you see the world, and change what you bring into your life - you can attract luck and make your own luck in life!
Subliminal audio is a simple and natural way of penetrating into your mind to do exactly this!
Some people just seem lucky - they have an easy lifestyle, they get what they want, they receive new opportunities, and always seem to be blessed with good luck in their day to day lives.
However, you can be like this too - it all starts in the mind, and our subliminal messages will plant the seeds of good luck in your mind, so that you grow into one of these naturally lucky people too.
Our subliminal mp3s reach into areas of you mind that conscious thought and action alone can not. This album will help you to:
Open your mind and your awareness to accept luck into your life, and to notice new opportunities and lucky encounters. The more you think about how lucky you have been and are, the luckier you will get.
Develop a mindset of luck and bring fortune and good luck into your life. Instead of noticing all of your misfortune you will notice the good things in your life, you will feel luckier and fortunate, and you really will be.
Using these subliminal messages will bring luck into all areas of your life - from business, to your social life, into romantic encounters, everyday situations... perhaps you could even win the lottery?
Download this powerful album, bring more luck into your life, and become a naturally lucky person - forever - make today the first day of the rest of your life!
Listen To Our Sample Tracks
Each of our albums contains 5 tracks; Ocean, Fire, Wind, Thunderstorm, and a completely Silent track.
These 5 tracks contain the same affirmations (which you can see to the right) - we include 5 different tracks purely to give a variety of sounds for you to choose from if you prefer one type over another.
Select a track below to hear a 20 second sample:
* These samples are representative of what you will hear but do not contain any subliminal messages.
Affirmations In This Recording
I am lucky
I am attracting luck into my life
I am lucky in all areas of my life
My life is blessed with fortune and good luck
I am always lucky
I am lucky in any situation
I give thanks for the fortune and good luck in my life
I feel lucky all of the time
There are so many good things in my life
I am getting luckier all the time
Positivity
Save Up To 50%
Buy 3 Albums Save 10%
Buy 5 Albums Save 20%
Buy 10 Albums Save 30%
Buy 20 Albums Save 40%
Buy 30 Albums Save 50%
60 Day Money Back Guarantee
[ Close ]
Download 3 Subliminal Albums Worth $44.91
+ Our Exclusive eBook Completely FREE!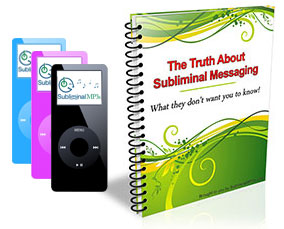 Join our newsletter and receive amazing, exclusive, benefits:
3 Subliminal Premium Downloads Worth $44.91
Our Free eBook: "The Truth About Subliminal Messaging"
Exclusive promotions, offers, and discounts