Be More Romantic Subliminal
Become more romantic and show your significant other that you truly care with help from this unique subliminal album.
Do you feel awkward and self conscious when it comes to romance?
Does your partner often criticize you for being un-romantic?
Do you want to become more romantic and make more of an effort in your relationship?
Have you had a situation like this before: you and your significant other plan a date for next Friday night; your partner leaves it up to you to choose where you'll go and what you'll do - and you have absolutely no idea. Or you come up with something that makes you read "disappointed" all over your partner's face.
Your mind simply isn't wired that way, it just doesn't include romance into the equation. But if you want to change that and to be able to impress your partner with just the right thing every time - you can!
Our powerful subliminal messages will help you to reprogram your mind to make you more caring about your partner and more concerned with doing things "right" and being more romantic.
When planning dates, events, and occasions you will think more about the reaction of the person you are doing the romantic act for - how they will react, if your actions are truly unselfish, if you are actually being romantic and putting the effort in to make the other person feel special.
You will become more creative, and start to see the more romantic, unconventional ways of doing the same things. You will think of the little things which make a difference. You will begin to inject romance into everyday events.
The messages will also make you less self conscious. You will not hold back anymore due to what people / your partner will think of you. You will go all out to be romantic - and this will make sure you are more successful.
Overall this album will change the way you think, and how you act, and your partner will see this. They will see you trying to make the effort, and going beyond your normal habits to be different, exciting, and romantic.
Download it now and show your partner that you really care by enhancing the romantic side of you!
Listen To Our Sample Tracks
Each of our albums contains 5 tracks; Ocean, Fire, Wind, Thunderstorm, and a completely Silent track.
These 5 tracks contain the same affirmations (which you can see to the right) - we include 5 different tracks purely to give a variety of sounds for you to choose from if you prefer one type over another.
Select a track below to hear a 20 second sample:
* These samples are representative of what you will hear but do not contain any subliminal messages.
Affirmations In This Recording
I am a natural romantic
I am always romantic, caring, and loving
I am a romantic at heart
I enjoy being romantic
I love treating my partner and being romantic
I always look for ways to be romantic
Being romantic comes naturally to me
I always try to make my partner feel special
I always consider my partner's feelings
I am creative and romantic every day
Relationships
Save Up To 50%
Buy 3 Albums Save 10%
Buy 5 Albums Save 20%
Buy 10 Albums Save 30%
Buy 20 Albums Save 40%
Buy 30 Albums Save 50%
60 Day Money Back Guarantee
[ Close ]
Download 3 Subliminal Albums Worth $44.91
+ Our Exclusive eBook Completely FREE!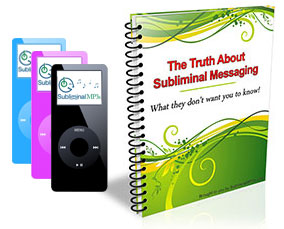 Join our newsletter and receive amazing, exclusive, benefits:
3 Subliminal Premium Downloads Worth $44.91
Our Free eBook: "The Truth About Subliminal Messaging"
Exclusive promotions, offers, and discounts