Successful Relationship Subliminal
Find the joy in your relationship and be happy again using this powerful subliminal mp3.
How committed are you to your relationship?
Do you often get jealous, do you always blame yourself or your partner when something is wrong?
Do you only see the negative sides of your relationship?
Do you want to make your relationship work again?
Some relationships start great and after a while they turn bad; it seems like nobody's fault, like it just happened and you can't do anything about it.
The truth is - you can. You (and your partner) have probably fallen into one of the most common traps of romantic relationships: you have started taking it for granted and your focus is on the negative characteristics of both your relationship and your partner. This is why you argue so much, why you or your partner get jealous and why you fear that your relationship is doomed.
It doesn't have to be like that - you can change your relationship now!
Can you remember the beginning of your relationship, when you were so focused on each other and when you were able to see only the good sides? Would you like your relationship to be like that again - and forever?
You have the ability to change the things between you and your partner. If you were once again that positive, loving and caring person who is always willing to work on the relationship - it will influence your partner and snap him from his negative state too.
Use this subliminal album to help you to change the way you view your relationship! It contains positive suggestions that will penetrate your subconscious and rewire your mind, creating lasting positive changes within it in order to:
Think positively about your relationship. When you are the first not to believe in your relationship, you can't make a difference - your partner senses it and gets demotivated too. This album will instill in you positive thoughts and belief in your relationship, focusing your thoughts on what's good in it.
That will make you more driven and more committed than ever.  You will really want to work things out and make your relationship work. You will start paying attention to every detail, to think o all the ways you could improve the things between you to. Your partner will welcome this change, and s/he'll also become driven to support it.
You will also start to trust your partner more, and lose your jealous thoughts (if this is a very specific problem then give our stop being jealous album a try).
You will stop arguing so much and develop a harmonious relationship. You will learn to communicate with your partner without causing conflict, and thus enjoy your time together much more.
You will think more positively about your relationship. Instead of thinking of all the troubles you are having or have had, all the stress, the heartache etc you will think of the positive experiences you have shared, the happy future you could have together - and when you think in this way you will get more of these positive and happy experiences and less of the negative.
Download this album now and develop the successful relationship you dream of - stay together and be happy together!
Listen To Our Sample Tracks
Each of our albums contains 5 tracks; Ocean, Fire, Wind, Thunderstorm, and a completely Silent track.
These 5 tracks contain the same affirmations (which you can see to the right) - we include 5 different tracks purely to give a variety of sounds for you to choose from if you prefer one type over another.
Select a track below to hear a 20 second sample:
* These samples are representative of what you will hear but do not contain any subliminal messages.
Affirmations In This Recording
I have a successful relationship
I am in a loving and happy relationship
I am happy with my partner
I always see the positive aspects of my relationship
I always count the good things in my relationship
I am focused on making my relationship work
I want to stay with my partner and make my relationship work
My relationship will last and I am in a loving relationship
I am fully committed to my partner and our relationship
I fully trust and love my partner
Relationships
Save Up To 50%
Buy 3 Albums Save 10%
Buy 5 Albums Save 20%
Buy 10 Albums Save 30%
Buy 20 Albums Save 40%
Buy 30 Albums Save 50%
60 Day Money Back Guarantee
[ Close ]
Download 3 Subliminal Albums Worth $44.91
+ Our Exclusive eBook Completely FREE!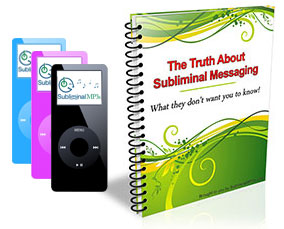 Join our newsletter and receive amazing, exclusive, benefits:
3 Subliminal Premium Downloads Worth $44.91
Our Free eBook: "The Truth About Subliminal Messaging"
Exclusive promotions, offers, and discounts