Stop Being Jealous Subliminal
Stop being jealous and bring back the joy to your love life with this unique subliminal album!
Are you constantly jealous of your partner? Do you hate seeing your partner flirting, or even talking to other people?
Is your jealousy making your partner's and your own life miserable?
Is it endangering your relationship?
Would you like to get back the peace of mind and to have a harmonious relationship full of trust and love?
Did you know that jealousy is also known as "mental cancer"? It eats you up and can destroy your relationship. Even if you are trying to hide it from your partner, it's still there, making you doubt everything in your relationship - and often with no good cause.
The main cause of jealousy is the fear of being replaced - which has roots in your own insecurity and low self-belief. Even when your partner is constantly proving his or her love and loyalty to you, you just can't help yourself because you fear that you're not that good and that when s/he realizes that - s/he will replace you with someone better.
Constantly proving their devotion can be really frustrating to your partner too, so jealousy is one of the surefire ways to destroy your relationship. Luckily, you can influence that - you can learn to trust your partner and to become jealousy-free, and that's where this album can help you.
It contains positive suggestions that target the parts of your mind responsible for supporting this irrational emotion. As the messages go directly to your subconscious, they will gradually re-wire your thought process to make you more confident in your relationship so that you have no reason to feel jealous anymore.
These suggestions are designed to help you to:
Look logically at life and at your relationship. Right now it's difficult for you to trust the rational proofs that your partner loves you and that your jealousy is unfounded - your mind fights that notion as it wants to believe something else, much more destructive to you. When you take a more logical approach you will be able to let go of much of what's been causing your jealousy.
Stop over thinking, over analyzing, and blowing things out of proportion. This is what keeps jealousy alive - your mind writing scenarios and playing movies all the time, no matter how incredible they may be. This album will help you to cut these ideas as they appear and not to go back to them anymore.
Focus on the good and loving side of your partner. Instead of coming up with all the new ways that he could use to cheat on you, you will be focused on the good things in your relationships and on his attention. This will dramatically reduce the stress as you'll no longer seek for the negatives but for the positives instead.
This album will gradually change your belief systems, change the way you think, and change the way you approach relationships.
Download this album now and start a new chapter in your relationship by successfully leaving your jealous ways in the past!
Listen To Our Sample Tracks
Each of our albums contains 5 tracks; Ocean, Fire, Wind, Thunderstorm, and a completely Silent track.
These 5 tracks contain the same affirmations (which you can see to the right) - we include 5 different tracks purely to give a variety of sounds for you to choose from if you prefer one type over another.
Select a track below to hear a 20 second sample:
* These samples are representative of what you will hear but do not contain any subliminal messages.
Affirmations In This Recording
I am free from jealousy
I have overcome my jealousy
My relationship is jealousy free
I have a trusting relationship
I trust my partner
I talk openly about my feelings with my partner
I am very understanding with my partner
I am a naturally trusting person
I think rationally about my relationship
I am calm and rational when talking with my partner
Relationships
Save Up To 50%
Buy 3 Albums Save 10%
Buy 5 Albums Save 20%
Buy 10 Albums Save 30%
Buy 20 Albums Save 40%
Buy 30 Albums Save 50%
60 Day Money Back Guarantee
[ Close ]
Download 3 Subliminal Albums Worth $44.91
+ Our Exclusive eBook Completely FREE!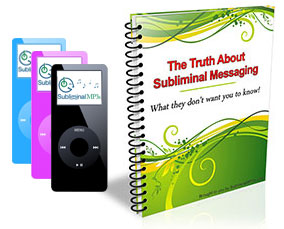 Join our newsletter and receive amazing, exclusive, benefits:
3 Subliminal Premium Downloads Worth $44.91
Our Free eBook: "The Truth About Subliminal Messaging"
Exclusive promotions, offers, and discounts