Develop Psychic Abilities Subliminal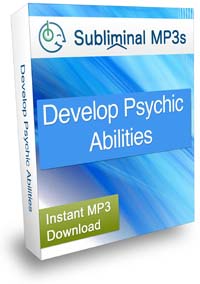 You can develop psychic abilities and expand your awareness with this unique subliminal mp3 set.
Do you ever experience things that seem to be more than just a coincidence?
Do you believe you have psychic abilities but not sure how to tap into them?
Do you want to expand your awareness, develop greater powers of perception, increase your psychic intuition, and tap into your sixth sense?
We all have the potential within us to expand our awareness, to develop our intuition and acquire what some call psychic abilities - perhaps this is just the natural evolution of mankind..
This subliminal audio experience will help you to do exactly this, you just have to change your belief system, to open your mind to new possibilities and allow those abilities to develop. That's what makes this subliminal mp3 so unique. It will help you to change your mindset and allow you to recognize your inbuilt level of psychic ability. It's already there, this album will simply give you the tools to bring it to the surface with special messages that only your subconscious can hear.
This album will help you to evolve your mind!
It works in several ways to enhance your conscious awareness:
Firstly it will solidify your belief in your psychic senses. You will truly believe 100% in your psychic abilities; both that you have them inside of you, and that you can bring them to the surface, enhance them and truly develop extrasensory perception.
You will start to trust your "gut feelings". This is where your psychic perception comes from, and you will learn to listen to signals and trust yourself. From this base your perception will improve and your psychic skills will go from strength to strength.
You will start to be able to use your psychic abilities to gather information about various people in your life instead of entering into situations blindly. Imagine you are able to decide almost instantly whether or not someone is a romantic match or will be a great asset as a business partner. This will give you the power to make important decisions with complete confidence and save yourself time and money.
You will achieve a greater level of awareness of everything in your environment. This gives you the unique ability to dig deeper on a psychic level that most people are either unable or unwilling to tap into. You are able to use this information to your advantage, make plans or changes in advance to avoid problems later.
Your Enhanced Psychic Mind
After repeated listening you may notice you're having those seemingly coincidental occurrences becoming more and more frequent. You may get a "feeling" about a person or a specific situation and find out later you were right. The more you listen the stronger your natural psychic abilities will become.
As you continue to listen you will have experiences where your sixth sense is extremely sensitive and your skills will start to come much more naturally - you will get "a feeling" and be able to interpret your feelings, perceptions and instincts more and more accurately.
Your life can really change dramatically once you develop your higher mind!
In order to get the most from this album you should act on the feelings when they present themselves. If you get a strong sense to take a different route home for example, just go with it and see what happens - see where your thoughts take you, enjoy the journey and your development!
That's the power of this subliminal album so why not Download your mp3 today and develop your psychic abilities.
This is a core album in our metaphysical / psychic subliminal range. We have other more specific albums in this collection which focus in on deeper elements such as developing the ability to astral travel, helping you to become telepathic and of course developing your intuition.
Listen To Our Sample Tracks
Each of our albums contains 5 tracks; Ocean, Fire, Wind, Thunderstorm, and a completely Silent track.
These 5 tracks contain the same affirmations (which you can see to the right) - we include 5 different tracks purely to give a variety of sounds for you to choose from if you prefer one type over another.
Select a track below to hear a 20 second sample:
* These samples are representative of what you will hear but do not contain any subliminal messages.
Affirmations In This Recording
I have an inbuilt level of psychic ability
My natural psychic ability is strong
My psychic ability grows stronger every day
I am expanding my psychic awareness
My mind is clear and focused to receive extra-sensory information
I receive information from beyond regular awareness naturally
My sixth sense is extremely sensitive
My powers of intuition are heightened
My intiuition is constantly expanding
I am highly intuitive and receive detailed information on a deeper level
Dreams & Metaphysical
Save Up To 50%
Buy 3 Albums Save 10%
Buy 5 Albums Save 20%
Buy 10 Albums Save 30%
Buy 20 Albums Save 40%
Buy 30 Albums Save 50%
60 Day Money Back Guarantee
[ Close ]
Download 3 Subliminal Albums Worth $44.91
+ Our Exclusive eBook Completely FREE!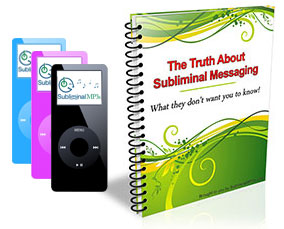 Join our newsletter and receive amazing, exclusive, benefits:
3 Subliminal Premium Downloads Worth $44.91
Our Free eBook: "The Truth About Subliminal Messaging"
Exclusive promotions, offers, and discounts