Learn Lucid Dreaming Subliminal
Rewire your mind on a subconscious level to increase your ability to lucid dream with this pioneering subliminal messaging album.
Do you want to be able to have lucid dreams but just can't seem to get started?
If you do go lucid is it only for short periods before you wake up?
Do you struggle to lucid dream consistently?
If so then this album can help. Whatever your level of lucid dreaming, whether you are a total beginner, or you are having some success but need to improve your skills and become more consistent then our subliminal messages will help you.
As you listen the subliminal messages will penetrate your subconscious mind to plant the seeds of lucid dreaming into your subconscious mind.
One key practice in the pursuit of lucid dreaming is to simply consciously think about it before you go to sleep - to remind yourself that you will be dreaming and you will realize and go lucid, and that you will remember your dream too. Thinking like this before you go to bed increases your chances of having a lucid dream, and over time it trains your mind to have lucid dreams regularly.
Our album works in a simple way to plant such suggestions into your subconscious mind - the area of your mind which will still be functioning while you are asleep. With the power of this subliminal album you will not only be consciously pursuing lucid dreaming, but your subconscious mind will be completely focused on this too. This means there will be nothing blocking you or holding you back and you will be much more likely to have a lucid dream
Our album will:
Increase your chances of having a lucid dream in the short term.
Make you more consistent in your lucid dreaming over the long term. You will go lucid more often, and more naturally.
Develop your ability to STAY lucid for longer in your dreams.
Help you to remember the dream in full detail upon waking.
This works best if you use the album shortly before going to sleep to make sure the messages are fresh in your mind. Depending on your existing skills, or how much you currently consciously practice lucid dreaming techniques you should notice results very soon after using the album - typically within a few days to a week. After a longer period of listening you will be having regular lucid dreaming experiences and have an improved ability to go lucid, to control your dreams, and to remember them.
Download this album now and you could be lucid dreaming tonight, exploring your dream worlds, and having full lucid consciousness within your dreams to control them and manipulate them however you wish.
Listen To Our Sample Tracks
Each of our albums contains 5 tracks; Ocean, Fire, Wind, Thunderstorm, and a completely Silent track.
These 5 tracks contain the same affirmations (which you can see to the right) - we include 5 different tracks purely to give a variety of sounds for you to choose from if you prefer one type over another.
Select a track below to hear a 20 second sample:
* These samples are representative of what you will hear but do not contain any subliminal messages.
Affirmations In This Recording
I regularly lucid dream
Lucid dreaming comes naturally to me
My lucid dreams last a long time
My ability to have and control lucid dreams is constantly improving
I am always aware of my dreams
I regular gain lucid consciousness during my dreams
I am alert and have strong dream awareness in my sleep
I am always in full control of my lucid dreams
I always remember my lucid dreams upon waking
I always remember my dreams in detail
Dreams & Metaphysical
Save Up To 50%
Buy 3 Albums Save 10%
Buy 5 Albums Save 20%
Buy 10 Albums Save 30%
Buy 20 Albums Save 40%
Buy 30 Albums Save 50%
60 Day Money Back Guarantee
[ Close ]
Download 3 Subliminal Albums Worth $44.91
+ Our Exclusive eBook Completely FREE!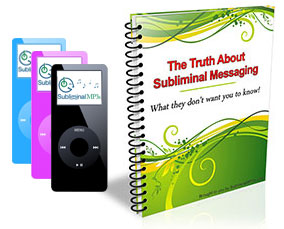 Join our newsletter and receive amazing, exclusive, benefits:
3 Subliminal Premium Downloads Worth $44.91
Our Free eBook: "The Truth About Subliminal Messaging"
Exclusive promotions, offers, and discounts