Develop Your Intuition Subliminal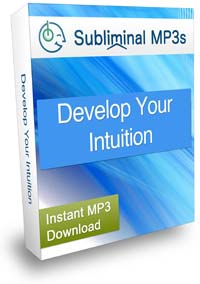 Develop your intuition to a higher level with this mind expanding subliminal mp3 album.
A strong intuition can be useful in many ways - it can be useful in business, in relationships, and in your family life and social life:
In business a strong intuition can lead you to success when others think you are wrong. It can help you to spot the best deal or make the right decision, perhaps even make more money.
In your relationships it can help you to realize if your partner is right for you, to see where the relationship is going and if they are lying to you or even cheating on you.
With your family life a strong intuition can help you look out for them, to know what is best for your family, and again to help you make the best decisions.
In your social life your intuition can help you see who will be your strongest friends, help you to be a better judge of character, and again to spot any lies or deceptions.
This groundbreaking subliminal album works in a simple way. It plants subtle suggestions in your subconscious mind which will help to clear your mind and help you to think clearly. The more you use this album the stronger the effects will be, but you should experience some benefits after just a short time:
It will help you to sense people's moods, and feel their emotions. - information which you can use to your advantage in many social, or even business situations!
You will start to judge people correctly and be able to read people much more accurately.
You will also get a good sense of when people are telling the truth or when they are lying.
Above all you will start to trust your gut instincts and your intuition, and once you start to trust yourself your intuition will really start to improve.
If properly developed your intuition can be a powerful ally. It is a skill which will help you make decisions, and "figure people out" in all areas of your life, perhaps even give you feelings and insights into possible future events.
Download this album today; develop your levels of intuition and gain clarity and understanding in all areas of your life
This album is part of our psychic subliminal range
Listen To Our Sample Tracks
Each of our albums contains 5 tracks; Ocean, Fire, Wind, Thunderstorm, and a completely Silent track.
These 5 tracks contain the same affirmations (which you can see to the right) - we include 5 different tracks purely to give a variety of sounds for you to choose from if you prefer one type over another.
Select a track below to hear a 20 second sample:
* These samples are representative of what you will hear but do not contain any subliminal messages.
Affirmations In This Recording
I have a high level of intuition
I have a natural intuition
My intuition is strong
I am highly intuitive
I read people extremely well
I am in touch with people's emotions and feelings
I can sense people's moods very accurately
I am an excellent judge of character
I always trust my instinct and intuition
I can always tell when people are telling the truth
Dreams & Metaphysical
Save Up To 50%
Buy 3 Albums Save 10%
Buy 5 Albums Save 20%
Buy 10 Albums Save 30%
Buy 20 Albums Save 40%
Buy 30 Albums Save 50%
60 Day Money Back Guarantee
[ Close ]
Download 3 Subliminal Albums Worth $44.91
+ Our Exclusive eBook Completely FREE!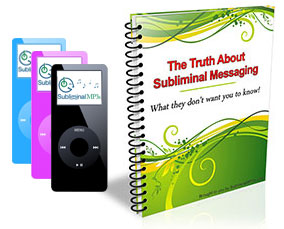 Join our newsletter and receive amazing, exclusive, benefits:
3 Subliminal Premium Downloads Worth $44.91
Our Free eBook: "The Truth About Subliminal Messaging"
Exclusive promotions, offers, and discounts