Save Money Subliminal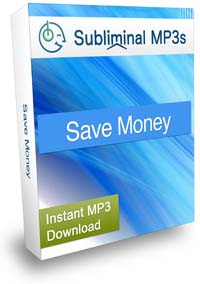 Re-wire your mind to help you naturally start saving money with this transformational subliminal audio album.
Do you struggle to save money?
Do you always end up making that purchase you don't really need?
Do you find yourself regularly spending money you don't really have?
Are you tired of maxing out your credit cards being in debt, and living from one paycheck to the next?
If you can relate to these issues then this album can help you. It has been designed to help change your habits from excessive spending and wasting money, to that of saving and being careful with money.
It will eliminate thoughts and patterns of thinking from wanting to spend, "needing" retail therapy, impulse buying, and buying expensive things you don't really need to thinking more rationally and logically and will naturally re-wire you to think differently. You will start:
Thinking more rationally and logically about your spending habits, and thinking more about the future, and the benefits that long term saving will bring you.
Actually wanting to save, and find yourself looking for the cheaper alternative wherever possible.
Feeling good about resisting temptation, staying strong against impulses to go shopping and spend money.
Set money saving goals, and to think more of the positives of long term saving rather than short term spending.
In difficult economic times, being able to save money instead of spending it can make a massive difference. Instead of struggling and worrying about money you will consistently put a little bit of money away and start building up a savings pot. Imagine your life with the worry gone, and instead a calm feeling of security because of your extra savings safety net - this really is possible with help from this subliminal mp3!
This is generally a fast acting album. After just 1-2 sessions you will notice a change in your thoughts towards money, spending, and saving, and a real physical difference in the money you are spending. As you continue to use the album these patterns of behavior and habits will become just a natural part of who you are. If you are sick and tired of being in the red and always without money then this is the album for you.
Download this album today and you could be rewiring your mind instantly and changing your life for the better by starting to save your money instead of spending and wasting it.
Listen To Our Sample Tracks
Each of our albums contains 5 tracks; Ocean, Fire, Wind, Thunderstorm, and a completely Silent track.
These 5 tracks contain the same affirmations (which you can see to the right) - we include 5 different tracks purely to give a variety of sounds for you to choose from if you prefer one type over another.
Select a track below to hear a 20 second sample:
* These samples are representative of what you will hear but do not contain any subliminal messages.
Affirmations In This Recording
I enjoy saving money
I am good with money
Saving money comes naturally to me
I am careful and sensible with money
I want to save my money for a better future
I am saving money to improve my life in the long term
I enjoy finding the cheapest best value purchases
I stay strong against temptation
I am logical and rational with money
I am naturally good at controlling and saving money
Money Mindset
Save Up To 50%
Buy 3 Albums Save 10%
Buy 5 Albums Save 20%
Buy 10 Albums Save 30%
Buy 20 Albums Save 40%
Buy 30 Albums Save 50%
60 Day Money Back Guarantee
[ Close ]
Download 3 Subliminal Albums Worth $44.91
+ Our Exclusive eBook Completely FREE!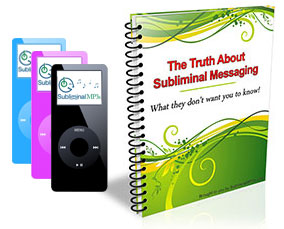 Join our newsletter and receive amazing, exclusive, benefits:
3 Subliminal Premium Downloads Worth $44.91
Our Free eBook: "The Truth About Subliminal Messaging"
Exclusive promotions, offers, and discounts