Think And Grow Rich Subliminal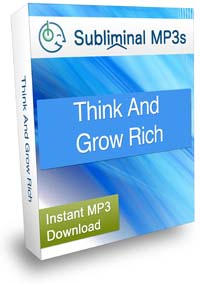 Enter the state of mind of wealthy people and become a money magnet with the help of this unique subliminal album!
This album is inspired by one of the greatest books on wealth and success ever written - Think and Grow Rich.
This album contains messages which work in several ways. It will change your beliefs about money, and help align your mind and your thoughts to the acquisition of money and wealth:
It will ignite within you a burning desire to get rich, make money, and realize your financial dreams.
It will give you strong faith in yourself and your plans - to give you ultimate commitment, drive and PERSISTENCE.
It will help you to imagine and visualise your success, and the money you will acquire - you will think yourself rich.
This album is not a money attraction album as such, and it won't make you rich overnight. It simply works to realign your thoughts, and turns you into the sort of person who pursues success and money - someone with a "money consciousness".
Wealth isn't in the things we do, but in the way we think - every truly rich man and woman will tell you that. After listening to our subliminal album you will gain the traits of the truly rich people, people who just think about money differently. You will:
Stop trading your time for money. Instead of wanting a secure job in a company, working for someone else, you will get a strong desire to work for your own benefit and to create your own opportunities in life.
Believe in your ability to achieve your goal. You will get an unshakable sense of self-belief. Knowing that you deserve it and that you can have it, with no negative or limiting beliefs to hold you back, your passion and confidence will put you in the empowering situation to go out and get what you want.
Identify your vision and work toward it. Your vision, not your limitations, will become a driving force in your life. You will find a way around any obstacle and nothing will be able to stop you from achieving your goal.
When you first start using the album you will notice a real boost in positivity, and you will feel more motivated than ever. As you continue to listen you will feel more and more focused on making money, your subconscious mind will be completely aligned with your conscious goals of making money and you will find yourself taking real, pro-active steps towards changing your life for the better.
Download this album today and focus your mind on success - towards making money, achieving financial freedom and getting to the highest levels in your professional and personal life.
Listen To Our Sample Tracks
Each of our albums contains 5 tracks; Ocean, Fire, Wind, Thunderstorm, and a completely Silent track.
These 5 tracks contain the same affirmations (which you can see to the right) - we include 5 different tracks purely to give a variety of sounds for you to choose from if you prefer one type over another.
Select a track below to hear a 20 second sample:
* These samples are representative of what you will hear but do not contain any subliminal messages.
Affirmations In This Recording
I am rich
I deserve to be rich
I am making a lot of money
I am focused on making money
I have a natural money consciousness
I have achieved financial freedom
I live in financial abundance
I have a burning desire to make lots of money
Money and wealth come naturally to me
I live a life of abundance and prosperity
Money Mindset
Save Up To 50%
Buy 3 Albums Save 10%
Buy 5 Albums Save 20%
Buy 10 Albums Save 30%
Buy 20 Albums Save 40%
Buy 30 Albums Save 50%
60 Day Money Back Guarantee
[ Close ]
Download 3 Subliminal Albums Worth $44.91
+ Our Exclusive eBook Completely FREE!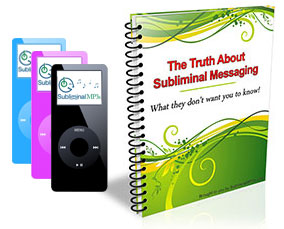 Join our newsletter and receive amazing, exclusive, benefits:
3 Subliminal Premium Downloads Worth $44.91
Our Free eBook: "The Truth About Subliminal Messaging"
Exclusive promotions, offers, and discounts