Win The Lottery Subliminal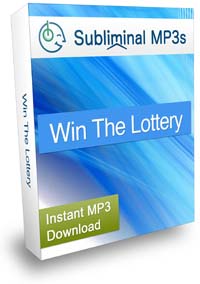 Win the lottery and start living a millionaire lifestyle with this pioneering subliminal messaging album!.
Imagine how your life would change if you won the lottery, can you picture the lifestyle you would lead and the life experiences and adventures you would have access to? That's without mentioning being financially secure and free from any money problems - Imagine the relief of how that would feel!
This doesn't have to be a fantasy. Our thoughts influence and affect our reality, and if you can change the way you think you can attract anything into your life - even a lottery win!
Do you believe in the law of attraction but find it hard to 100% believe that it can help you to win the lottery?
Are you serious about developing your mind power?
Are you 100% dedicated to changing your life?
Are you 100% focused and committed to attracting a lottery win for real?
If you have this burning desire and you are serious about winning the lottery then our subliminal messages can help you. This may sound unlikely, but our subliminal audio works in a simple, yet powerful way which will transform the way your subconscious mind works and the way you think:
You will fully believe in your power to attract a lottery win into your reality.
Your mind and subconscious mind will be 100% focused on winning the lottery. Through the principles of the law of attraction whatever you focus on will manifest in your life, so with greater focus on the lottery you will increase your chance of it happening.
You will believe 100% that you are capable of influencing an event such as the lottery.
Your mind will open up. You will become more intuitive and will find your mind naturally aligning with the universe to pick winning numbers.
When you first start using the album you should feel relaxed yet energized straight away. You may also find yourself vividly imagining and visualizing yourself winning the lottery (this is a good sign), and within a few weeks you should feel more intuitive and more open while picking your numbers.
Download this album now and you can be listening within just a few minutes and creating a powerful transformation within your mind - a transformation to make you more likely to win the lottery!
This subliminal goes hand in hand with our Law of Attraction Subliminal album.
Listen To Our Sample Tracks
Each of our albums contains 5 tracks; Ocean, Fire, Wind, Thunderstorm, and a completely Silent track.
These 5 tracks contain the same affirmations (which you can see to the right) - we include 5 different tracks purely to give a variety of sounds for you to choose from if you prefer one type over another.
Select a track below to hear a 20 second sample:
* These samples are representative of what you will hear but do not contain any subliminal messages.
Affirmations In This Recording
I am going to win the lottery
I have won the lottery
I am grateful for my lottery winnings and life of abundance
Picking lottery numbers comes naturally to me
I am intuitive and instinctively pick strong lottery numbers
I am connected to the universal consciousness
I am aligned with the universe so lottery numbers come naturally
I am focused on winning the lottery
My mind is focused and clear for picking winning lottery numbers
I am always lucky and I regularly win money on the lottery
Money Mindset
Save Up To 50%
Buy 3 Albums Save 10%
Buy 5 Albums Save 20%
Buy 10 Albums Save 30%
Buy 20 Albums Save 40%
Buy 30 Albums Save 50%
60 Day Money Back Guarantee
[ Close ]
Download 3 Subliminal Albums Worth $44.91
+ Our Exclusive eBook Completely FREE!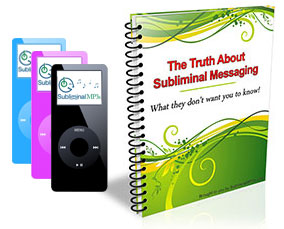 Join our newsletter and receive amazing, exclusive, benefits:
3 Subliminal Premium Downloads Worth $44.91
Our Free eBook: "The Truth About Subliminal Messaging"
Exclusive promotions, offers, and discounts