Beach Body Confidence (Men) Subliminal
Develop your inner confidence and self esteem so that you exude confidence on the beach and get the most of the experience.
Do you worry about what other people will think of you on the beach?
Are you tired of holding your stomach in and pretending to be fit?
Would you like to project a natural self confidence, stop worrying about what other people are thinking and enjoy yourself on the beach?
You don't have to live with regrets this summer - our subliminal album will help rewire your mind, boost your body confidence and help you to make the most of the beach
Two men, even with the same body structure can have vastly different self opinions of themselves, and this impacts on their physical actions, their behavior, and ultimately their enjoyment of and participation in various activities. While the man with confidence issues struggles to hide his body, keeps his t-shirt on, and is always "in his head", the man without any hangups is having the time of his life - playing sports, enjoying the ocean, flirting with beautiful women - making the most of every element of the beach. This all comes from his abundant level of self esteem, and his carefree and accepting attitude towards his body!
Wouldn't you rather be this guy?
Well, with help from the powerful, mind penetrating subliminal suggestions on this album that is exactly who you can become!
This album works to instill the exact same beliefs within you as in these "naturally body confident alpha males".
You will accept your body how it is . You will stop caring so much about what people think and above all, you will feel comfortable and confident on the beach and just live in the moment.
Download this album now to transform your subconscious self beliefs and develop an incredible natural confidence in your body this year!
Listen To Our Sample Tracks
Each of our albums contains 5 tracks; Ocean, Fire, Wind, Thunderstorm, and a completely Silent track.
These 5 tracks contain the same affirmations (which you can see to the right) - we include 5 different tracks purely to give a variety of sounds for you to choose from if you prefer one type over another.
Select a track below to hear a 20 second sample:
* These samples are representative of what you will hear but do not contain any subliminal messages.
Affirmations In This Recording
I have a great body
I look great on the beach
I love my body, I feel and look great
Everyone admires my body
I feel comfortable within myself on the beach
I have an amazing body
I am completely happy and at ease with my body
I don't care what anyone thinks of my body
I feel at home on the beach and experience it to the full
I love the beach and make the most of it
Weight Loss
Save Up To 50%
Buy 3 Albums Save 10%
Buy 5 Albums Save 20%
Buy 10 Albums Save 30%
Buy 20 Albums Save 40%
Buy 30 Albums Save 50%
Most Popular
60 Day Money Back Guarantee
[ Close ]
Download 3 Subliminal Albums Worth $44.91
+ Our Exclusive eBook Completely FREE!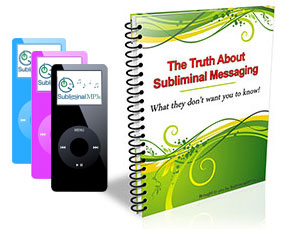 Join our newsletter and receive amazing, exclusive, benefits:
3 Subliminal Premium Downloads Worth $44.91
Our Free eBook: "The Truth About Subliminal Messaging"
Exclusive promotions, offers, and discounts