Avoid Eating Junk Food Subliminal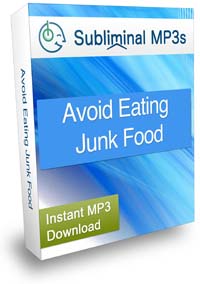 Do you struggle to eat a balanced diet? Do you eat too much junk food? Pizzas? Burgers? Microwave Meals? Fries? Soda?
If only the food we enjoyed so much was healthy for us :) Sadly it isn't and temptation is all around us.
Keeping a balanced and healthy diet is the main factor in losing weight, and indeed in keeping a healthy, slim figure. It can be difficult when our whole lifestyle has evolved around eating whatever we wanted, and being completely care free where food is concerned.. Now perhaps when you want to change your lifestyle and eat more healthily you struggle - you have eaten junk food for so long that it is normal - you get strong desires, even cravings for this fatty food if you go without it - eventually you give in and the diet goes out of the window..
But what if you could stay strong against these temptations, or what if you were not even tempted at all!?
Well this is possible - all your cravings, desires, and temptations only exist within your mind - 2 people can look at the same piece of cake and one not be affected while the other really wants it. Our subliminal messages will rewire your mind to help you react like the first person - you will first of all be less tempted and remain unaffected when you encounter junk foods, and secondly you will have a boost in willpower to stay strong against these temptations.
Avoiding junk food and sticking to a healthy, and balanced diet will help you to lose weight more than any other change you could make - get started today with this mind altering mp3!
This album is part of our weight loss range - if you haven't already then try our flagship subliminal weight loss mp3s.
Listen To Our Sample Tracks
Each of our albums contains 5 tracks; Ocean, Fire, Wind, Thunderstorm, and a completely Silent track.
These 5 tracks contain the same affirmations (which you can see to the right) - we include 5 different tracks purely to give a variety of sounds for you to choose from if you prefer one type over another.
Select a track below to hear a 20 second sample:
* These samples are representative of what you will hear but do not contain any subliminal messages.
Affirmations In This Recording
I have conquered my junk food addiction
I am free from my junk food habit
I enjoy eating healthy foods
I have excellent willpower
My willpower is naturally strong
I stay strong against impulses
I am strong against junk food temptations
I have full control over impulses in all situations
I am slim and fit because I eat healthily
I take care of my body by eating healthily
Weight Loss
Save Up To 50%
Buy 3 Albums Save 10%
Buy 5 Albums Save 20%
Buy 10 Albums Save 30%
Buy 20 Albums Save 40%
Buy 30 Albums Save 50%
Most Popular
60 Day Money Back Guarantee
[ Close ]
Download 3 Subliminal Albums Worth $44.91
+ Our Exclusive eBook Completely FREE!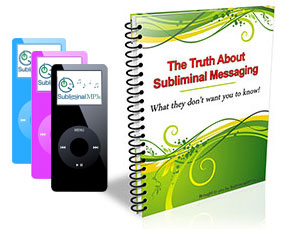 Join our newsletter and receive amazing, exclusive, benefits:
3 Subliminal Premium Downloads Worth $44.91
Our Free eBook: "The Truth About Subliminal Messaging"
Exclusive promotions, offers, and discounts