Improve Logical Thinking Subliminal
Improve your ability to think logically with our powerful subliminal messages.
This album will help you develop a logical mind and think rationally. You will take a more direct approach and think in a straight line towards any task you get involved with.
This album will help you if you are in a job where you have to think on your feet, use your problem solving skills, and react quickly to situations that arise.
It will also help you if you have a lot of tasks to manage at once - it will help you prioritise and manage your tasks efficiently.
Logical people are seen as reliable, and dependable and often advance further in their careers, and society generally, so develop your logical brain and think more logically with this album.
You can use this album while you are working to make sure you stay focused, and that the messages are fresh in your brain, or you can use it regularly, on an ongoing basis to produce a lasting change.
Listen To Our Sample Tracks
Each of our albums contains 5 tracks; Ocean, Fire, Wind, Thunderstorm, and a completely Silent track.
These 5 tracks contain the same affirmations (which you can see to the right) - we include 5 different tracks purely to give a variety of sounds for you to choose from if you prefer one type over another.
Select a track below to hear a 20 second sample:
* These samples are representative of what you will hear but do not contain any subliminal messages.
Affirmations In This Recording
I think logically at all time
I am a logical and rational person
I am naturally logical
Logical thinking comes naturally to me
I prioritise my tasks efficiently and logically
I react quickly to any situation which arises
My problem solving skills are strong
I solve problems efficiently
I take a logical approach to any situation
I have a rational and logical mind
Improve Concentration
Save Up To 50%
Buy 3 Albums Save 10%
Buy 5 Albums Save 20%
Buy 10 Albums Save 30%
Buy 20 Albums Save 40%
Buy 30 Albums Save 50%
Most Popular
60 Day Money Back Guarantee
[ Close ]
Download 3 Subliminal Albums Worth $44.91
+ Our Exclusive eBook Completely FREE!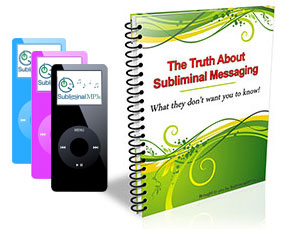 Join our newsletter and receive amazing, exclusive, benefits:
3 Subliminal Premium Downloads Worth $44.91
Our Free eBook: "The Truth About Subliminal Messaging"
Exclusive promotions, offers, and discounts