Problem Solving Skills Subliminal
Improve your problem solving skills through the infinite power of your mind with these subliminal messages!
This album will improve your ability to problem solve by sending focused subliminal messages directly into your unconscious mind. These messages are designed to help you think more logically and rationally.
They will help you in all areas of your life whether at home or at work, or even socially. You will be able to see the bigger picture and how to manipulate situations to get a desired result.
Some people have a natural tendency to come up with solutions and they are often the people you turn to in a crisis. These people are looked up to and often given the first chance of a promotion, or more responsibility. This all comes back to their ability to think fast and problem solve. These MP3s will make your mind work just like this too, so that you will be the one people ask for advice or come to when they are stuck.
If you are ready for this responsibility and you really need to improve your problem solving skills then get started with this powerful subliminal album today.
Listen To Our Sample Tracks
Each of our albums contains 5 tracks; Ocean, Fire, Wind, Thunderstorm, and a completely Silent track.
These 5 tracks contain the same affirmations (which you can see to the right) - we include 5 different tracks purely to give a variety of sounds for you to choose from if you prefer one type over another.
Select a track below to hear a 20 second sample:
* These samples are representative of what you will hear but do not contain any subliminal messages.
Affirmations In This Recording
I have excellent problem solving skills
I have a natural ability to solve problems
I deal with problems as they arise
I always stay calm and in control when dealing with a problem
I always think logically and rationally
I always look at the big picture
I enjoy solving problems
I have a natural tendency to find a solution to a problem
I enjoy a challenge
I love solving problems and finding solutions to difficult problems
Improve Concentration
Save Up To 50%
Buy 3 Albums Save 10%
Buy 5 Albums Save 20%
Buy 10 Albums Save 30%
Buy 20 Albums Save 40%
Buy 30 Albums Save 50%
Most Popular
60 Day Money Back Guarantee
[ Close ]
Download 3 Subliminal Albums Worth $44.91
+ Our Exclusive eBook Completely FREE!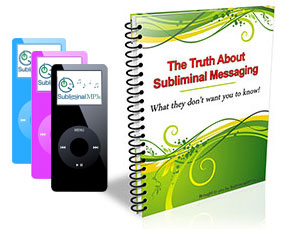 Join our newsletter and receive amazing, exclusive, benefits:
3 Subliminal Premium Downloads Worth $44.91
Our Free eBook: "The Truth About Subliminal Messaging"
Exclusive promotions, offers, and discounts