Pay Attention To Detail Subliminal
Develop a laser level of focus and pay attention to detail with this unique subliminal album.
Do you easily get distracted? Do you lack an attention to detail? Do you overlook the little things? Do want to take more care and attention in your work, your studies, and all areas of your life?
If you constantly neglect the details, if you always rush to get a project finished, if you often catch you thinking "Oh well, that's good enough" then this album will help you.
An attention to detail goes a long way. It can be the difference between success and mediocrity, it can be the difference between an A Grade or a C. If you are consistent and always give your full concentration to a task and pay attention to the details then it can lead to a pattern of success - and if you don't then you will never reach the highest levels of success in any field.
This album will align your mind so that you will have full control of your attention and focus, and paying attention to the details will come naturally to you - all of the time.
Use this album when you need it to gain an instant boost, and over the long term your attitude and personality will change and you will naturally become someone who always put everything into a task and finishes everything to the highest standard.
Listen To Our Sample Tracks
Each of our albums contains 5 tracks; Ocean, Fire, Wind, Thunderstorm, and a completely Silent track.
These 5 tracks contain the same affirmations (which you can see to the right) - we include 5 different tracks purely to give a variety of sounds for you to choose from if you prefer one type over another.
Select a track below to hear a 20 second sample:
* These samples are representative of what you will hear but do not contain any subliminal messages.
Affirmations In This Recording
I have a natural attention to detail
I have a high attention to detail
I give 100% attention to everything I do
I always fully focus on the task at hand
I pay attention to the little things
I am successful as I pay attention to the details
I finish every task and project to a high standard
I have full control over my attention and focus
I give a consistent level of focus to any task
Focus, concentration and attention to detail comes naturally to me
Improve Concentration
Save Up To 50%
Buy 3 Albums Save 10%
Buy 5 Albums Save 20%
Buy 10 Albums Save 30%
Buy 20 Albums Save 40%
Buy 30 Albums Save 50%
Most Popular
60 Day Money Back Guarantee
[ Close ]
Download 3 Subliminal Albums Worth $44.91
+ Our Exclusive eBook Completely FREE!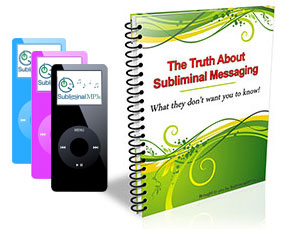 Join our newsletter and receive amazing, exclusive, benefits:
3 Subliminal Premium Downloads Worth $44.91
Our Free eBook: "The Truth About Subliminal Messaging"
Exclusive promotions, offers, and discounts